Rime of the Frostmaiden has just released and like last week I want to share with you a new snowy map that you and your group can use if you decide to run the adventure module.
DOWNLOAD HERE
PATREON TIER 1 CONTENT
PATREON TIER 2 CONTENT
FREE VERSION
And even if you don't, it can always be useful for your Winter campaigns or the snowy regions of the continent.
Anyway, you could use the map in any number of random encounters or side quests. Or perhaps you could even use it at the beginning of the campaign as an alternate start where the party arrives to a coast near Icewind Dale.
The map is fairly open, to portray that icy wastes look that I think goes along quite well with the location. But it also features a few rocky formations to use as cover or height advantage.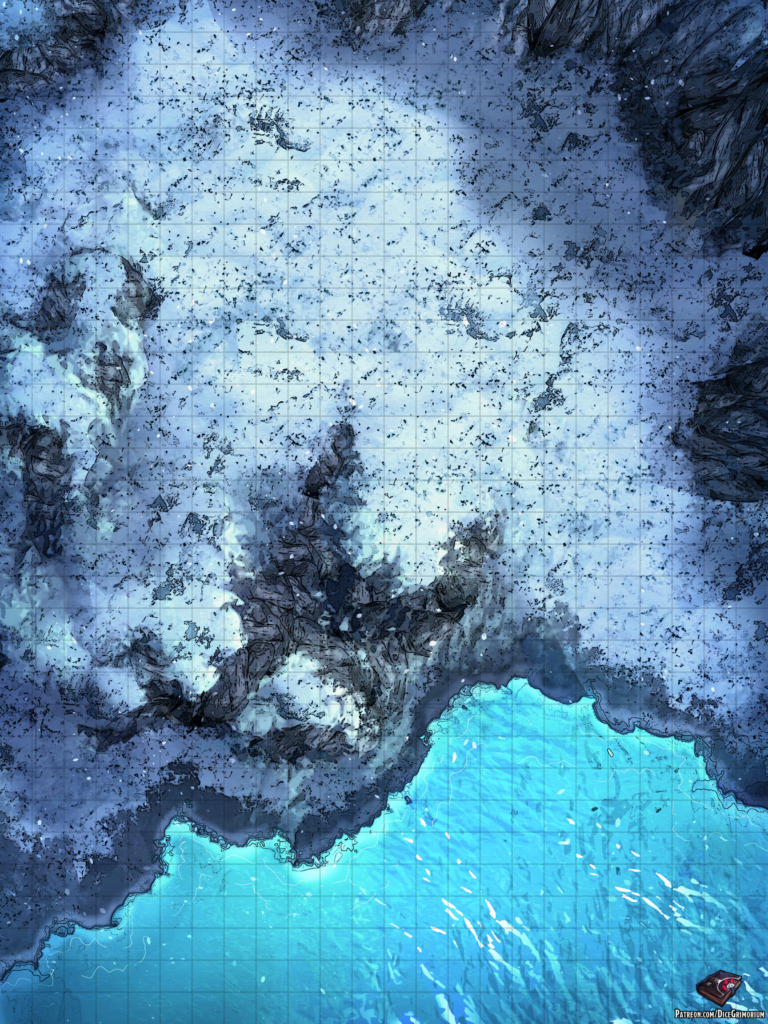 In addition to this free version if you pledge to my Patreon you can get more awesome content such as:
Patreon Tier 1 Content
Access to all previously released maps
High resolution maps
Roll20 sized maps
Grid versions
Gridless versions
Several prop variants
Night variant
Patreon Tier 2 Content
Everything in Tier 1
Sunset variant
Alternate color palettes
Line variant
Map tokens
PSD