Protected by a maze made of ice, a single white dragon egg rests atop a frozen nest. Nobody knows for certain who, or what did this peculiar arrangement. And the reasons as to why it's here are nothing but educated guesses at best.
DOWNLOAD HERE
PATREON TIER 1 CONTENT
PATREON TIER 2 CONTENT
FREE VERSION
Perhaps thousands of years old, the egg seems to be waiting for the right caretakers. But before being deemed worthy, whomever seeks to get to the coveted artifact, will have to first succeed in navigating the maze and all its dangers.
Icy creatures wait, faithful sentries that they are, to protect against those of ill intentions.
Can the adventurers prove themselves and be the ones that are able to hatch the dragon egg after all this time? And will they be good caretakers, or will they end up being devoured by their newfound companion?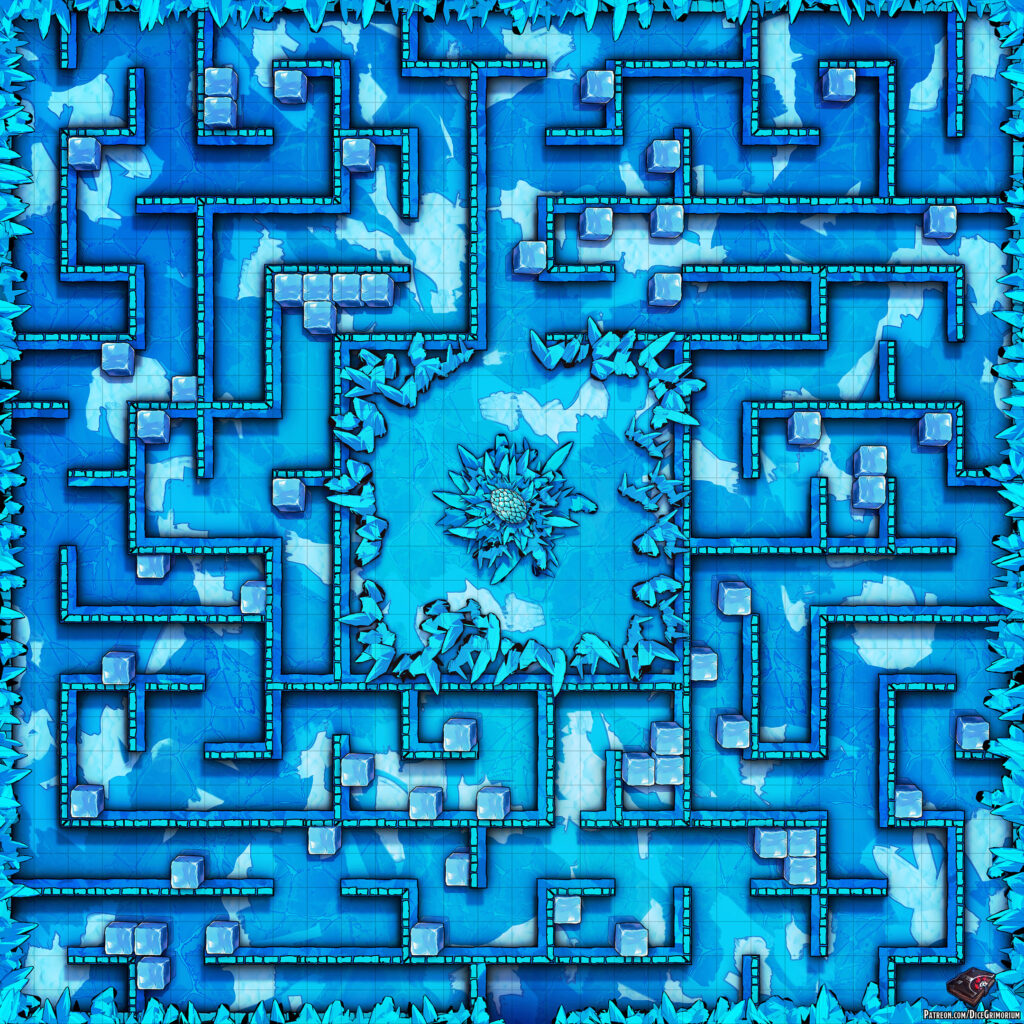 In addition to this free version if you pledge to my Patreon you can get more awesome content such as:
Patreon Tier 1 Content
Access to all previously released maps
High resolution maps
Roll20 sized maps
Grid versions
Gridless versions
Several prop variants
Night variants
Patreon Tier 2 Content
Everything in Tier 1
Sunset variants
Alternate color palettes
Line variant
Map tokens
PSD
Good Gaming!