The heroes are making their way towards the icy fortress, ready to defeat the mad overlord oppressing the land.
But before they can reach their destination they will have to cross the long bridge that lays before the mighty castle.
DOWNLOAD HERE
PATREON TIER 1 CONTENT
PATREON TIER 2 CONTENT
FREE VERSION
Partially built with giant, magical blocks of ice, the bridge will pose a challenge to any creature that isn't used to walking on the slippery surface. There's a few places that such creatures can use to avoid always being on ice too.
They better don't get too comfortable there though, for they will also have to contend with the magic ballistae shooting ice bolts. A sure way to turn into a cool statue for sure.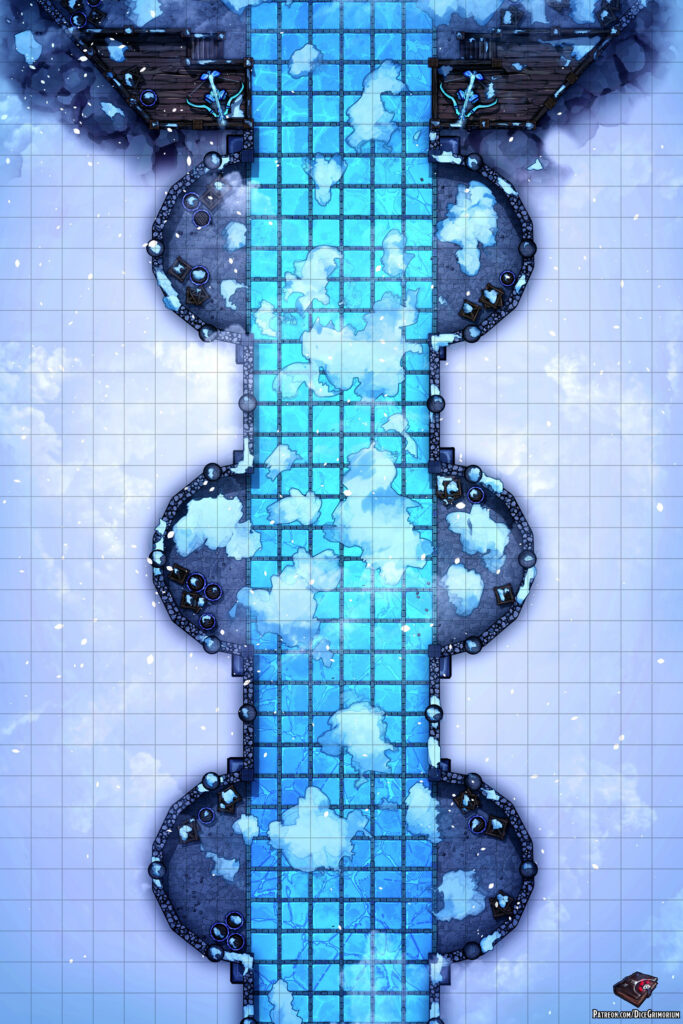 In addition to this free version if you pledge to my Patreon you can get more awesome content such as:
Patreon Tier 1 Content
Access to all previously released maps
High resolution maps
Roll20 sized maps
Grid versions
Gridless versions
Several prop variants
Night variants
Patreon Tier 2 Content
Everything in Tier 1
Sunset variants
Alternate color palettes
Line variant
Map tokens
PSD