As the party goes through the woods, they glimpse an opening in the rocky walls before them. After some time, the group successfully removes all the rocks blocking the entrance.
DOWNLOAD HERE
PATREON CONTENT
FREE VERSION
They are now greeted by dark and damp cavernous passageways, where not many people have set foot for many, many years.
The cave that they uncovered will lead them further into great adventures. But what sort of dangerous hazards will they find? Only time will tell what their chosen path leads them to.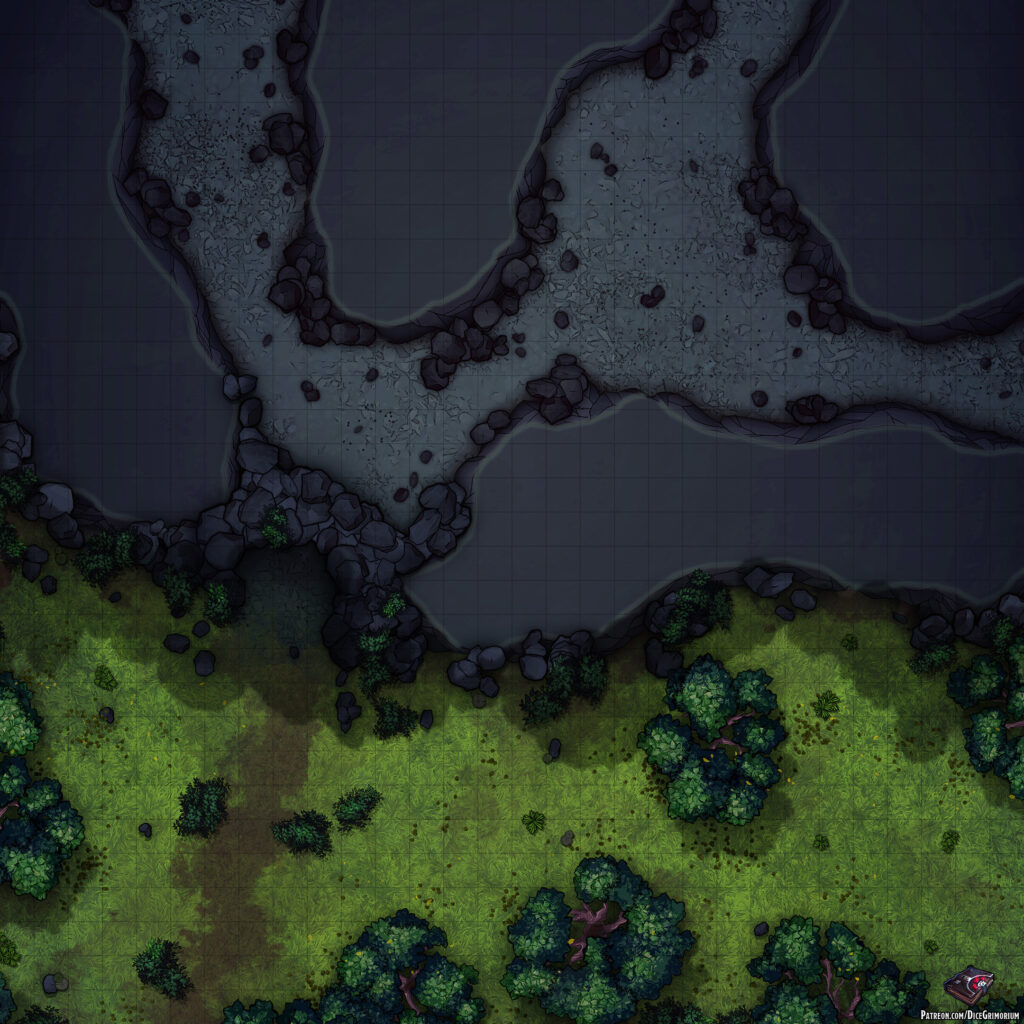 In addition to this free version if you pledge to my Patreon you can get more awesome content such as:
Access to all previously released maps
High resolution maps
Roll20 sized maps
Grid versions
Gridless versions
Several prop variants
Alternate color palettes
Good gaming!