This is it, the players have finally reached the chamber where they'll test their mettle against the Firelord.
A precarious environment awaits them in the inevitable battle though: The four square platforms have a constant stream of magical fire on each of their corners and in the middle of them a deadly column filled with spikes.
DOWNLOAD HERE
PATREON TIER 1 CONTENT
PATREON TIER 2 CONTENT
FREE VERSION
To move around they can try to jump around on the rectangular bridges or even try climbing the chains.
But the Firelord, a magical being who is made of the hottest fire, will try its best to make the heroes fall into the lethal lava and turn them into crispy fries.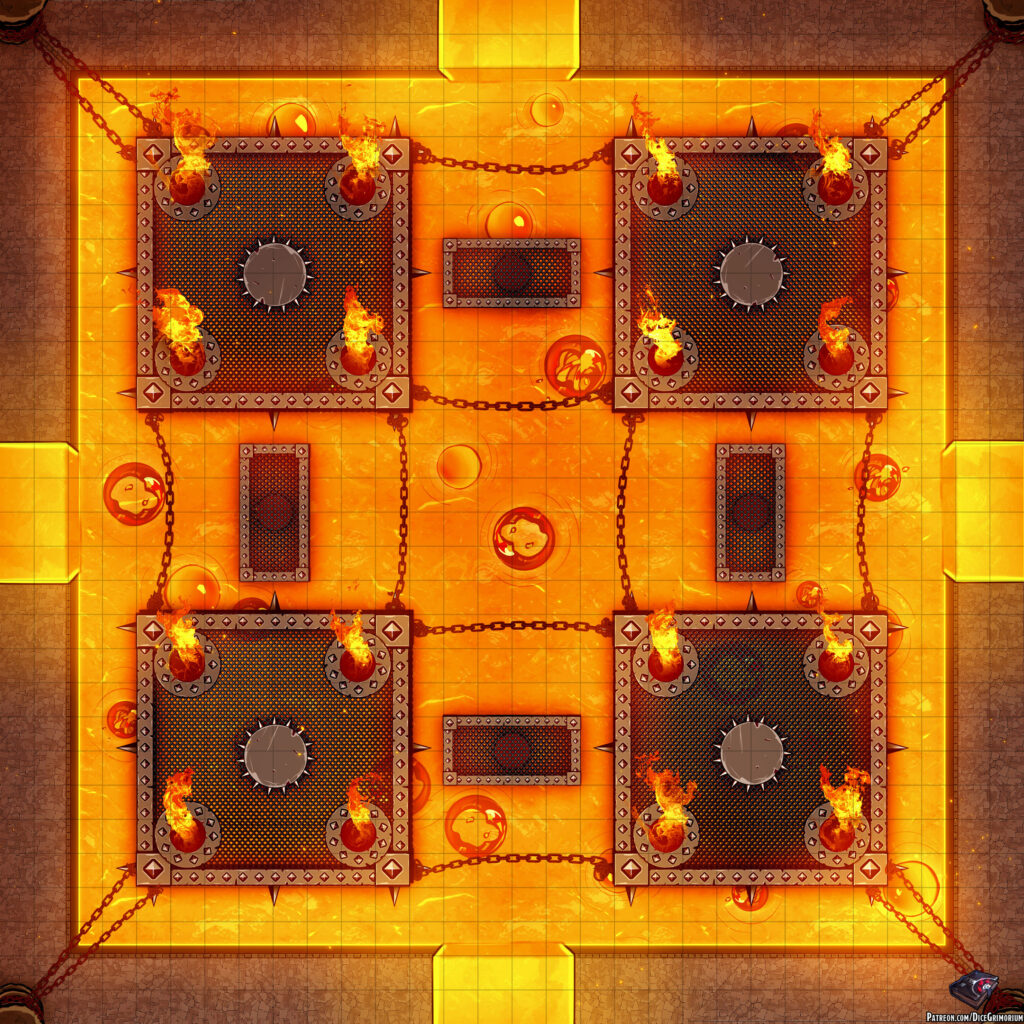 In addition to this free version if you pledge to my Patreon you can get more awesome content such as:
Patreon Tier 1 Content
Access to all previously released maps
High resolution maps
Roll20 sized maps
Grid versions
Gridless versions
Several prop variants
Night variants
Patreon Tier 2 Content
Everything in Tier 1
Sunset variants
Alternate color palettes
Line variant
Map tokens
PSD