The adventurers have found an old portal in a ruined temple deep in the woods. The wizard, using ancient knowledge acquired studying forgotten tomes, has activated the runes that will bring the portal to life once more.
PATREON TIER 1 CONTENT
PATREON TIER 2 CONTENT
FREE VERSION
Bracing themselves and holding their weapons tight, the adventuring party ventures forth, not exactly knowing what lies beyond.
The trip is painless and even pleasant, and thankfully no one is missing any limbs or has extra eyeballs. But a dark aura surrounds our heroes and they find themselves deep underground where many monsters and dangers await them.
What will they find in these massive cave tunnels and in what sort of new adventures will they find themselves in?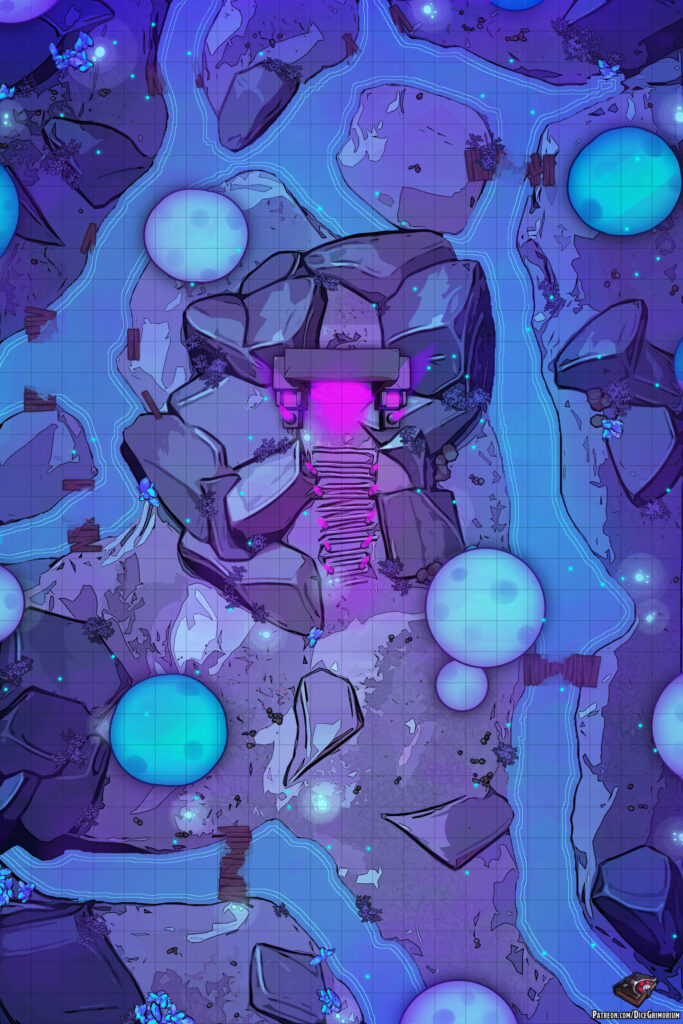 In addition to this free version if you pledge to my Patreon you can get more awesome content such as:
Patreon Tier 1 Content
Access to all previously released maps
High resolution maps
Roll20 sized maps
Grid versions
Gridless versions
Several prop variants
Night variants
Patreon Tier 2 Content
Everything in Tier 1
Sunset variants
Alternate color palettes
Line variant
Map tokens
PSD
Good Gaming!