The dark swamp lay before them. The heroes who have triumphed over their enemies now face the murky waters and the foul creatures that inhabit its darkness.
PATREON TIER 1 CONTENT
PATREON TIER 2 CONTENT
FREE VERSION
A wooden bridge lit by torches at its sides leads them out of this place, almost safely. But danger always surrounds our brave adventurers and creatures from the depths prepare their attack.
Will the party be able to fend off the attackers or will they be dragged to the tenebrous waters below?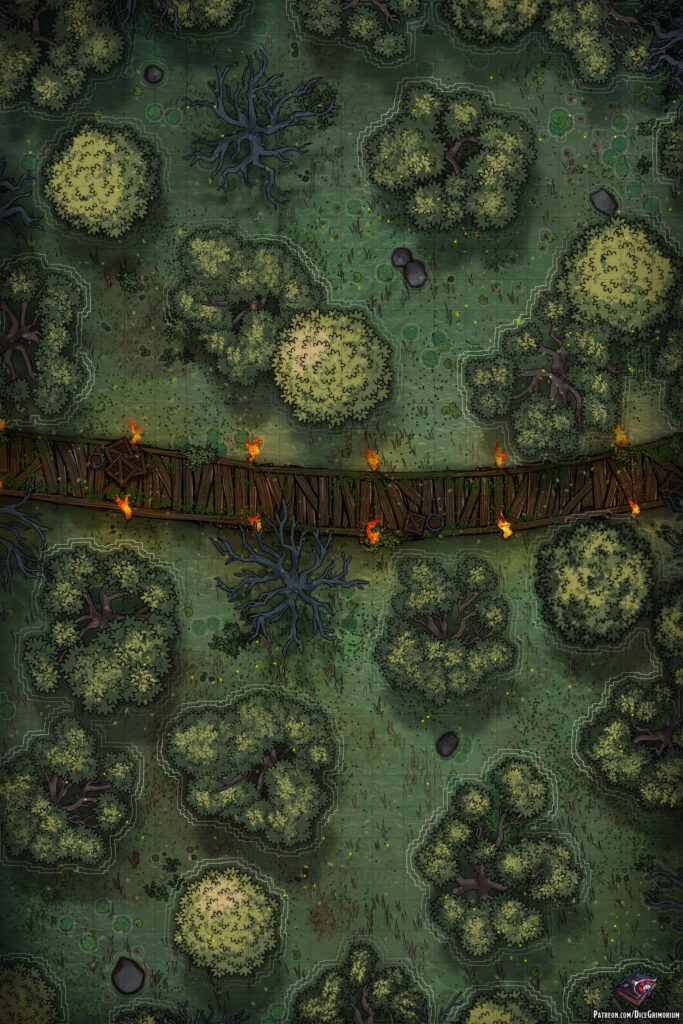 In addition to this free version if you pledge to my Patreon you can get more awesome content such as:
Patreon Tier 1 Content
Access to all previously released maps
High resolution maps
Roll20 sized maps
Grid versions
Gridless versions
Several prop variants
Night variants
Patreon Tier 2 Content
Everything in Tier 1
Sunset variants
Alternate color palettes
Line variant
Map tokens
PSD
Good Gaming!