Travels in the forest are full of possibilities. No matter which direction an adventurer might take, there's always something waiting on the other side.
PATREON TIER 1 CONTENT
PATREON TIER 2 CONTENT
FREE VERSION
And that's more than apparent here in these crossroads that can take our group of heroes any way they wish.
But careful there! Unfortunately these parts of the woods haven't been properly maintained and lots of tree roots are obstructing the roads. If one is not careful they are sure to fall prone, leaving an opening for a clever enemy to attack.
Can the adventurers brave this difficult terrain?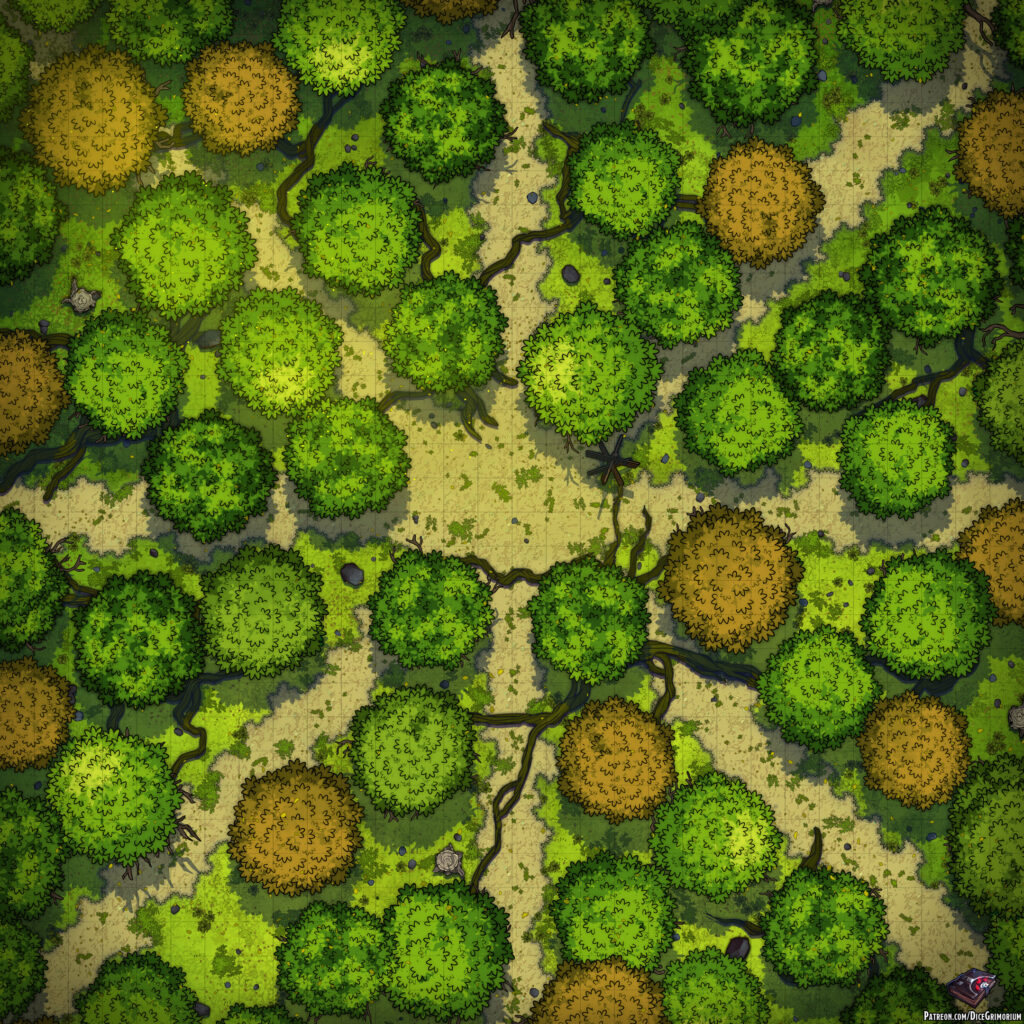 In addition to this free version if you pledge to my Patreon you can get more awesome content such as:
Patreon Tier 1 Content
Access to all previously released maps
High resolution maps
Roll20 sized maps
Grid versions
Gridless versions
Several prop variants
Night variants
Patreon Tier 2 Content
Everything in Tier 1
Sunset variants
Alternate color palettes
Line variant
Map tokens
PSD
Good Gaming!