This week I bring you a map that has plenty of terrain features to spice up that next encounter.
DOWNLOAD HERE
PATREON TIER 1 CONTENT
PATREON TIER 2 CONTENT
FREE VERSION
Starting with the most obvious, the river has plenty of rocks that your players can use to get from one end of the map to the other. Don't forget those athletics and acrobatics checks!
The paved path serves well as a main road while the dirt road could lead your players deeper into the woods. Good for some exploration.
The clusters of trees work well for taking cover and hiding enemies and the elevated terrain will provide advantage to those that manage to get to it.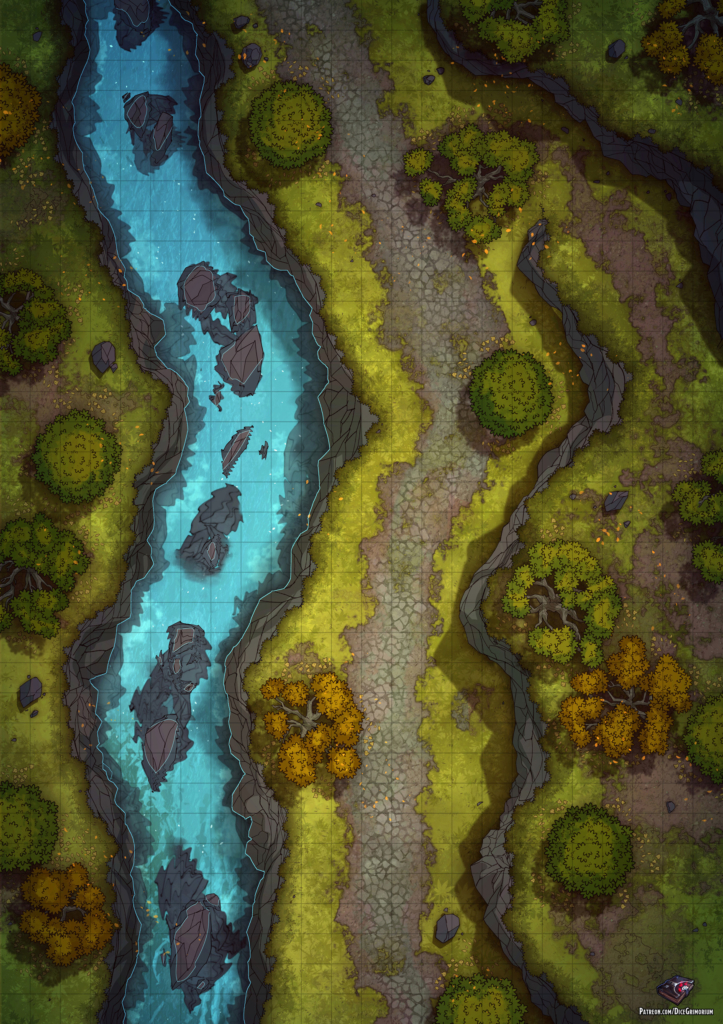 In addition to this free version if you pledge to my Patreon you can get more awesome content such as:
Patreon Tier 1 Content
Access to all previously released maps
High resolution maps
Roll20 sized maps
Grid versions
Gridless versions
Several prop variants
Night variant
Patreon Tier 2 Content
Everything in Tier 1
Sunset variant
Alternate color palettes
Line variant
Map tokens
PSD