In this battle map I wanted to give the party plenty of roads to take as well as offering many different environmental details for them to play with.
DOWNLOAD HERE
PATREON TIER 1 CONTENT
PATREON TIER 2 CONTENT
FREE VERSION
The classic elevated terrain makes its return once more to give trouble to those characters who can't climb to save their lives. Or those whose rolls are horrible.
Plenty of rocks and trees adorn the landscape as well, providing good cover opportunities to those cunning enough to seek it.
Lastly, I added a part of a lake on the bottom left portion of the map. Good for placing some hidden aquatic enemies too!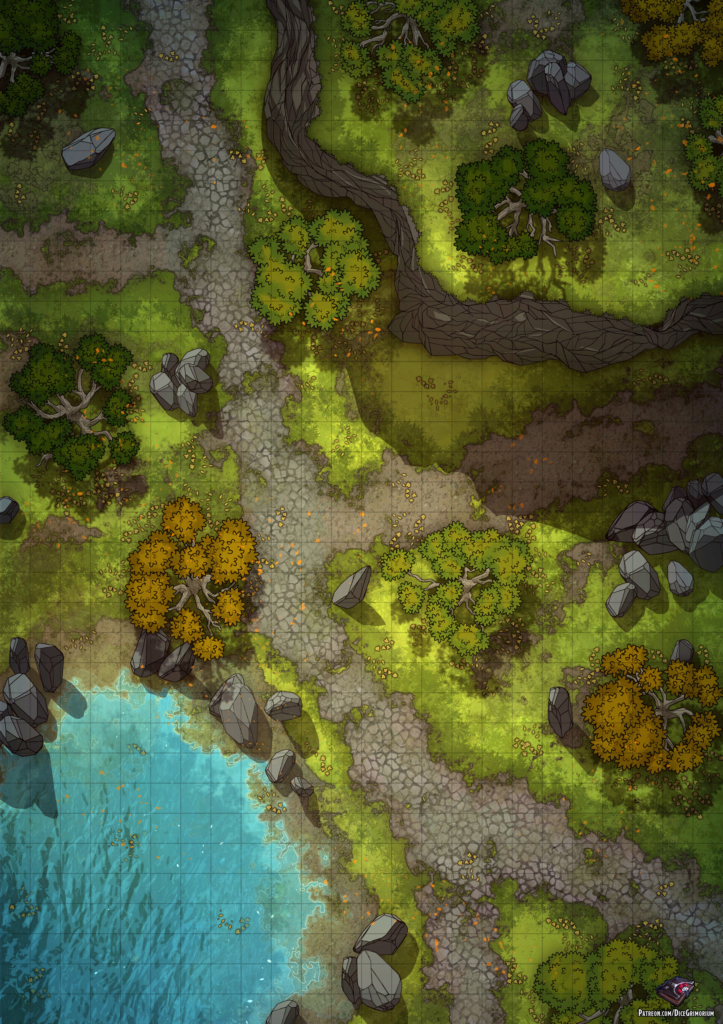 In addition to this free version if you pledge to my Patreon you can get more awesome content such as:
Patreon Tier 1 Content
Access to all previously released maps
High resolution maps
Roll20 sized maps
Grid versions
Gridless versions
Several prop variants
Night variant
Patreon Tier 2 Content
Everything in Tier 1
Sunset variant
Alternate color palettes
Line variant
Map tokens
PSD