The weary travelers make their way through the snowy mountains that test their resilience.
Braving the perils they find along the way, they now find themselves before a cold waterfall that could take them all the way down.
PATREON TIER 1 CONTENT
PATREON TIER 2 CONTENT
FREE VERSION
One by one they try to cross the treacherous bridge, praying to their gods that the wood doesn't give in.
All seems to be going well until a hard, chilly wind blows through the area, making the last of the adventurers to lose their balance.
Can they safely go across, or will  they succumb to the fall?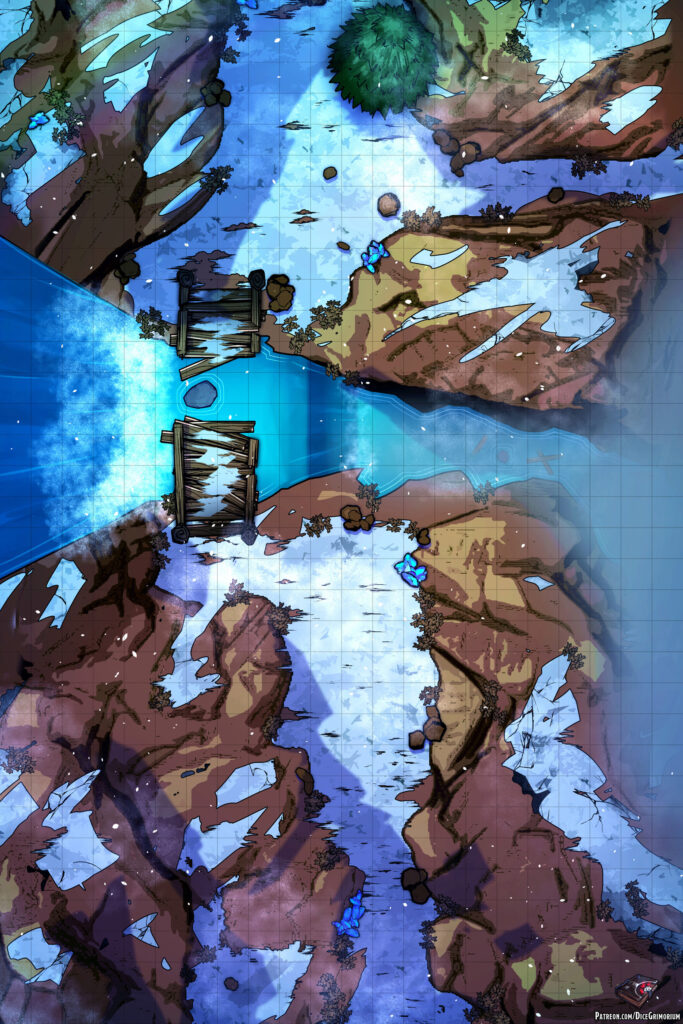 In addition to this free version if you pledge to my Patreon you can get more awesome content such as:
Patreon Tier 1 Content
Access to all previously released maps
High resolution maps
Roll20 sized maps
Grid versions
Gridless versions
Several prop variants
Night variants
Patreon Tier 2 Content
Everything in Tier 1
Sunset variants
Alternate color palettes
Line variant
Map tokens
PSD
Good Gaming!