At last, battle after battle in the damp dungeon, the heroes have reached the Vampire Lord's inner sanctum. A place where blood keeps flowing from the countless victims that their fiendish minions have captured.
DOWNLOAD HERE
PATREON TIER 1 CONTENT
PATREON TIER 2 CONTENT
FREE VERSION
The vampire will use this to their advantage and will drink to replenish energy as needed from the blood fountain at the center of the room.
The adventurers will have to think their movements carefully or risk fighting a battle that cannot be won.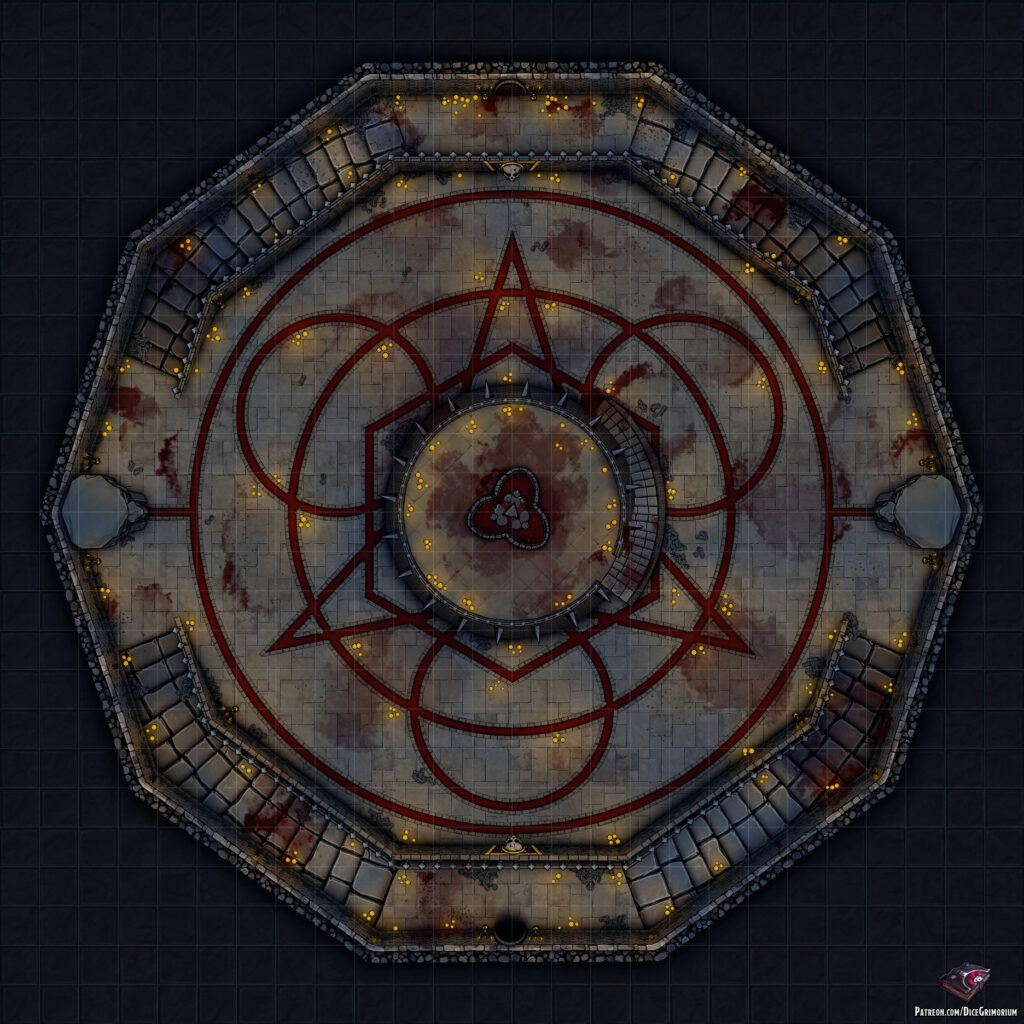 In addition to this free version if you pledge to my Patreon you can get more awesome content such as:
Patreon Tier 1 Content
Access to all previously released maps
High resolution maps
Roll20 sized maps
Grid versions
Gridless versions
Several prop variants
Night variants
Patreon Tier 2 Content
Everything in Tier 1
Sunset variants
Alternate color palettes
Line variant
Map tokens
PSD
Good Gaming!