For this next map I wanted to make something more open and with flatter terrain, so I settled on a small altar (shrine?) that's next to a road. Instead of playing with elevations I went ahead and added some ruined walls and pillars that can serve as cover for the battle.
DOWNLOAD HERE
PATREON TIER 1 CONTENT
PATREON TIER 2 CONTENT
FREE VERSION
The walls might be the remnants of a structure dedicated to the one of the gods a long time ago, but now only the old ruins remain.
The walls should come in handy for cover for both the party and their enemies.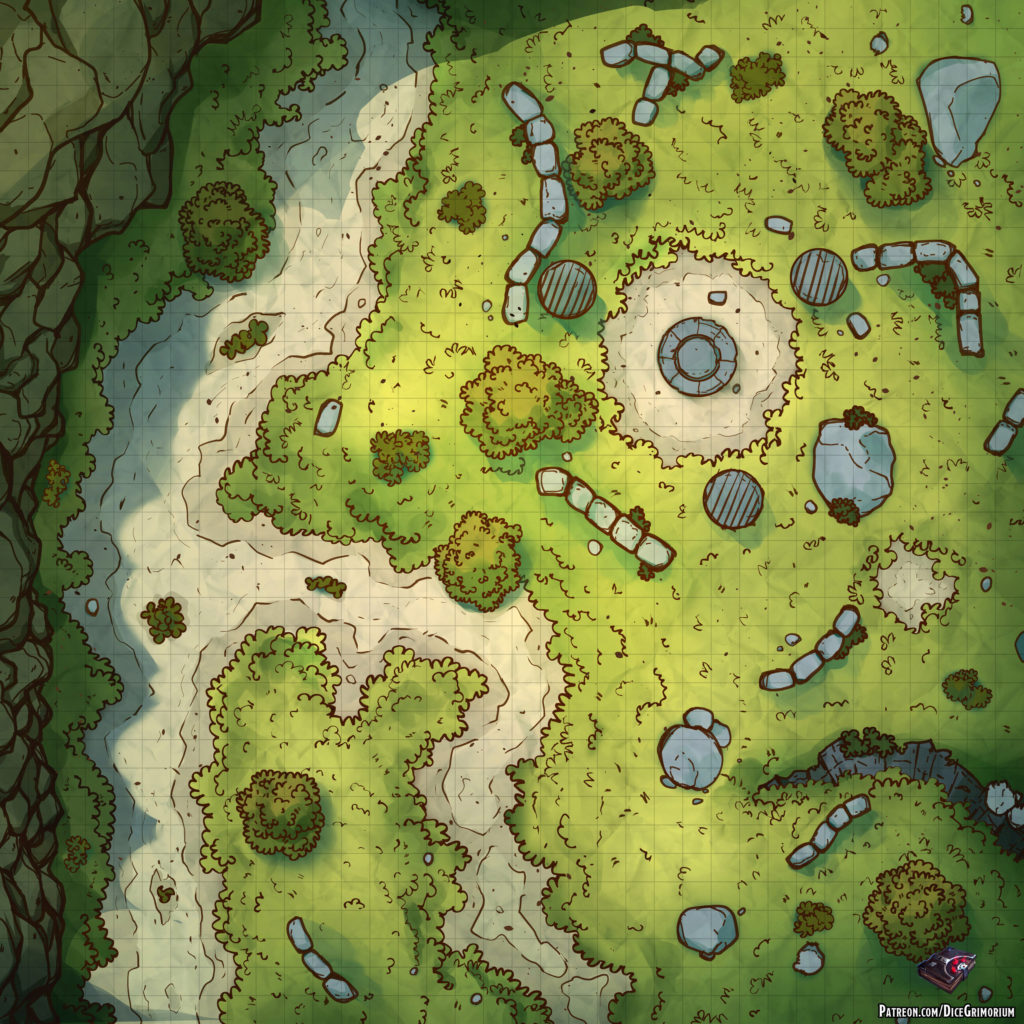 In addition to this free version if you pledge to my Patreon you can get more awesome content such as:
Patreon Tier 1 Content
Access to all previously released maps
High resolution maps
Roll20 sized maps
Grid versions
Gridless versions
Several prop variants
Night variant
Patreon Tier 2 Content
Everything in Tier 1
Sunset variant
Alternate color palettes
Line variant
Map tokens
PSD
Good gaming!