Civilizations rise and fall and sometimes all we have as evidence of their existence are the remnants of the structures that once stood proud.
DOWNLOAD HERE
PATREON TIER 1 CONTENT
PATREON TIER 2 CONTENT
FREE VERSION
Now reclaimed by nature once again these ruins serve as hotspots for brave heroes in search for adventure and treasure. But they better be careful, for it is said that some ancient spirits can't let go of their previous life and still roam the places they used to visit most when alive.
So, are the heroes still brave enough?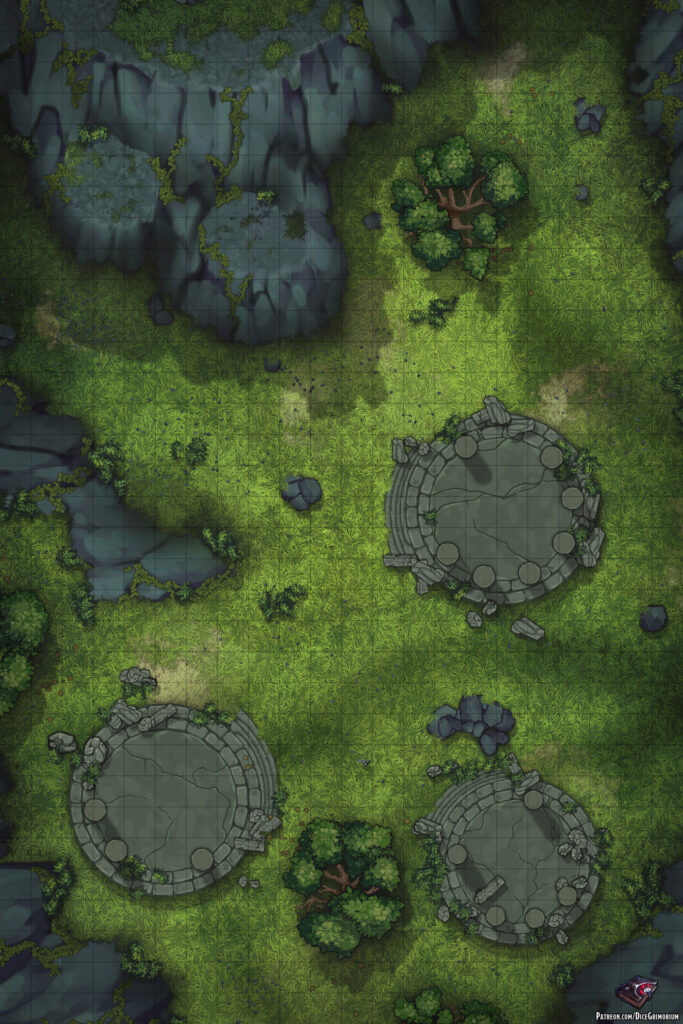 In addition to this free version if you pledge to my Patreon you can get more awesome content such as:
Patreon Tier 1 Content
Access to all previously released maps
High resolution maps
Roll20 sized maps
Grid versions
Gridless versions
Several prop variants
Night variants
Patreon Tier 2 Content
Everything in Tier 1
Sunset variants
Alternate color palettes
Line variant
Map tokens
PSD
Good Gaming!