A strange new land has been found, almost by accident, by the sailing adventurers. This magical land of giant fauna offers many possibilities of discovery for our favorite group of heroes.
PATREON TIER 1 CONTENT
PATREON TIER 2 CONTENT
FREE VERSION
Amazed by the lush environment and its welcoming waters, the group begins their exciting journey in an almost-primal land, free of the shackles of civilization.
A journey full of excitement now awaits. Will the heroes have what it takes to adventure deep into this mysterious new continent?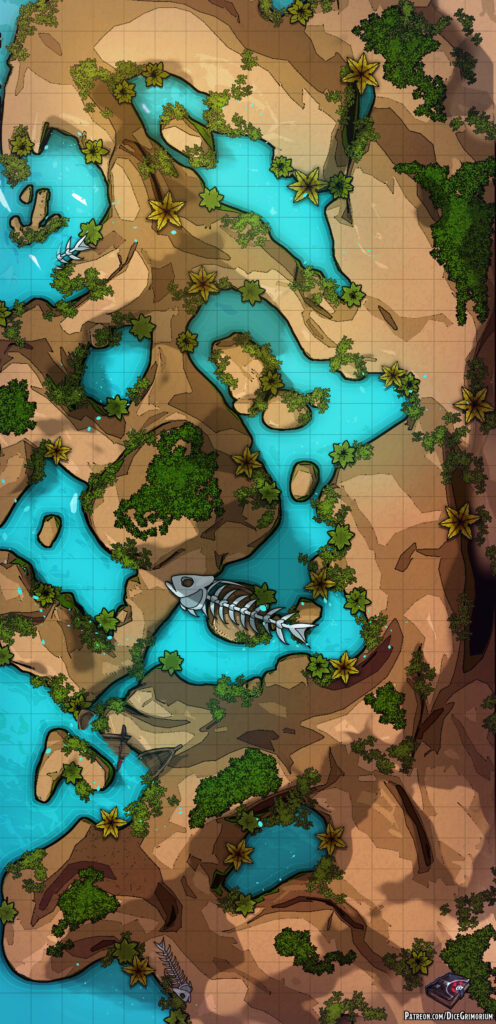 In addition to this free version if you pledge to my Patreon you can get more awesome content such as:
Patreon Tier 1 Content
Access to all previously released maps
High resolution maps
Roll20 sized maps
Grid versions
Gridless versions
Several prop variants
Night variants
Patreon Tier 2 Content
Everything in Tier 1
Sunset variants
Alternate color palettes
Line variant
Map tokens
PSD
Good Gaming!