It's now time for a new battle map set in the swampy regions of the land.
DOWNLOAD HERE
PATREON TIER 1 CONTENT
PATREON TIER 2 CONTENT
FREE VERSION
The party will have to be extra careful of their enemies here, for the area features plenty of trees where hidden monsters may be stalking the night.
Additionally the dirty waters will make moving about a more difficult endeavor in combat. Dry land is scarce here so the group has to be mindful of their positioning or be overwhelmed by the forces that are used to living in this harsher environment.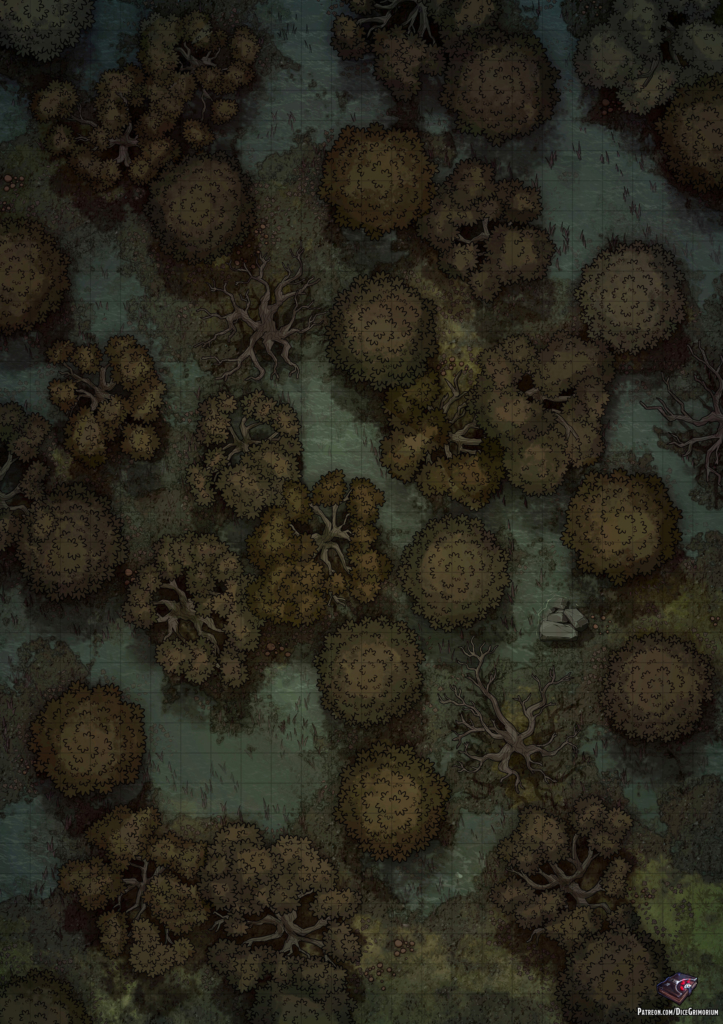 In addition to this free version if you pledge to my Patreon you can get more awesome content such as:
Patreon Tier 1 Content
Access to all previously released maps
High resolution maps
Roll20 sized maps
Grid versions
Gridless versions
Several prop variants
Night variant
Patreon Tier 2 Content
Everything in Tier 1
Sunset variant
Alternate color palettes
Line variant
Map tokens
PSD