There are strange chants coming from deep inside the marshlands. Lately there's been talk of a new cult worshiping a fringe God whose name has been lost to time.
PATREON TIER 1 CONTENT
PATREON TIER 2 CONTENT
FREE VERSION
These cultists want nothing but the resurrection of their Old God. And said God only wants the destruction of the whole world.
Now it's up to our brave heroes to find and destroy the evil cult in the name of justice and honor. Can they do it before the summoning is complete?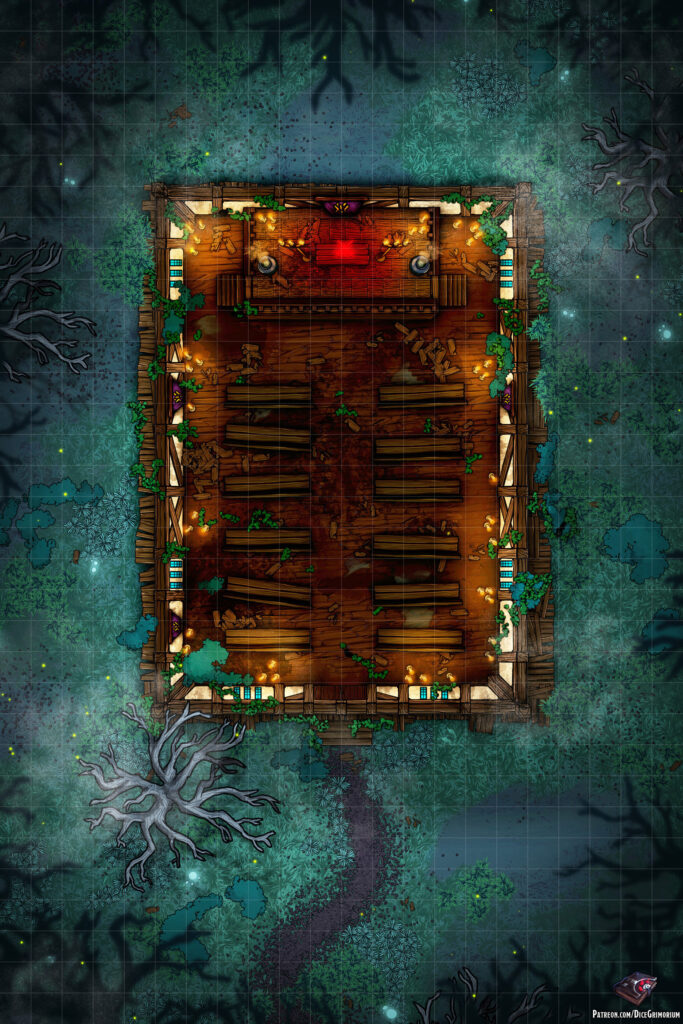 In addition to this free version if you pledge to my Patreon you can get more awesome content such as:
Patreon Tier 1 Content
Access to all previously released maps
High resolution maps
Roll20 sized maps
Grid versions
Gridless versions
Several prop variants
Night variants
Patreon Tier 2 Content
Everything in Tier 1
Sunset variants
Alternate color palettes
Line variant
Map tokens
PSD
Good Gaming!