It's time to add another snowy battle map to your collection. This week I've drawn a fairly simple straight road in the midst of winter.
DOWNLOAD HERE
PATREON TIER 1 CONTENT
PATREON TIER 2 CONTENT
FREE VERSION
What I set to accomplish with this one was to give the party a feeling of dread, thanks to being surrounded by a dense forest while they're traveling on a cold lonely path towards their next destination.
If a map of mine could scream ambush, this one would be it! For an added challenge you can describe a strong blizzard that hinders visibility, make it so your players can't see more than a few feet away so they can feel the force of the elements attacking them.
And remember, you can always reverse the roles an have your party be the ones making all the ambushing! I'm sure they love doing that from time to time.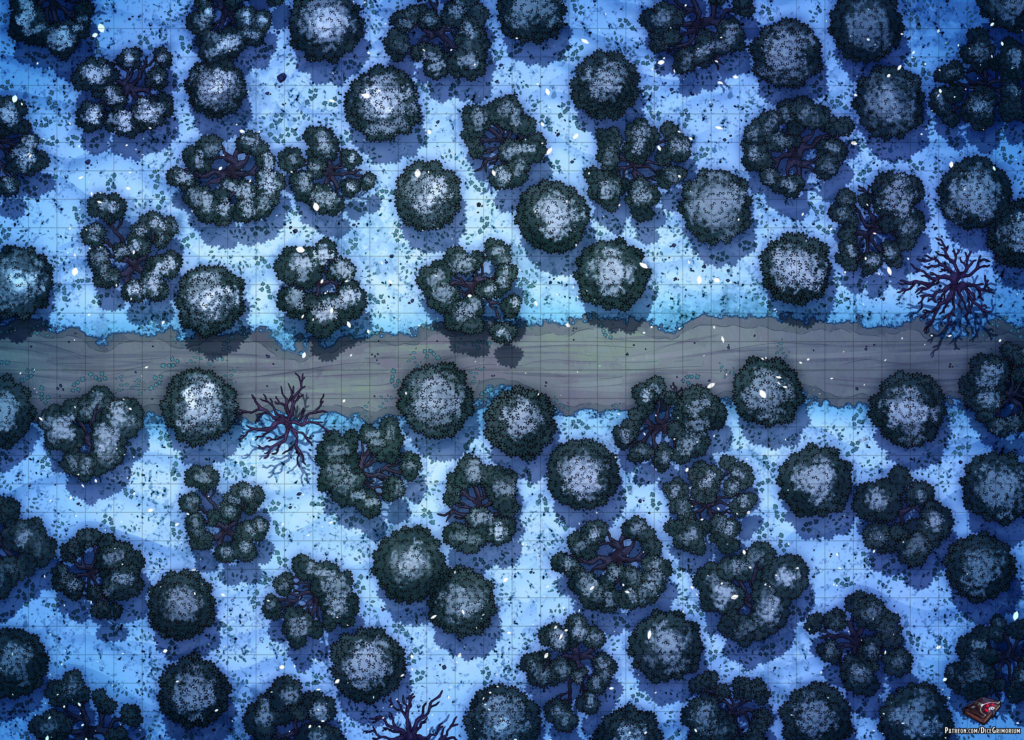 In addition to this free version if you pledge to my Patreon you can get more awesome content such as:
Patreon Tier 1 Content
Access to all previously released maps
High resolution maps
Roll20 sized maps
Grid versions
Gridless versions
Several prop variants
Night variant
Patreon Tier 2 Content
Everything in Tier 1
Sunset variant
Alternate Color Palettes
Line variant
Map tokens
PSD
Good gaming!