I'm back with a new battle map, one featuring a small islet. A lush forest surrounds the aforementioned landmass, making it an ideal place for your players to hide or for you plan an ambush.
DOWNLOAD HERE
PATREON TIER 1 CONTENT
PATREON TIER 2 CONTENT
FREE VERSION
The distances between land and water aren't that great. Thus, I decided against placing any kind of bridge or crossing so your players will have to get creative to get through the watery obstacle while in battle
On the top right corner of the map there's a small building that you can use as the shack of a fisherman, or perhaps it's an abandoned cabin  that your players have to get to on this adventure.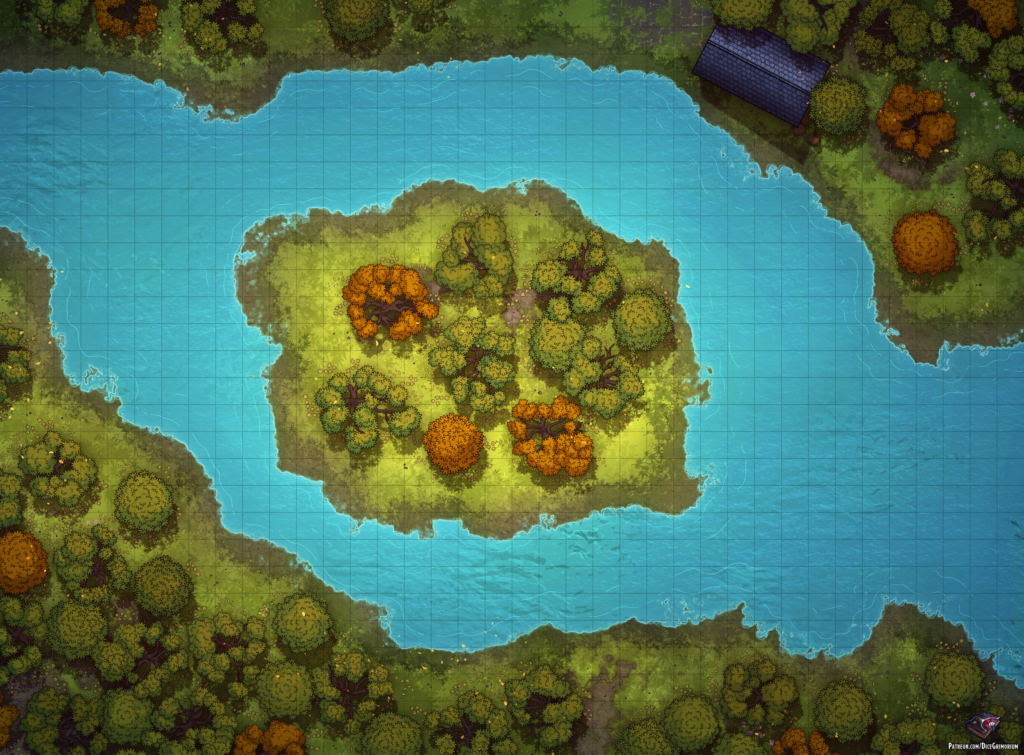 In addition to this free version if you pledge to my Patreon you can get more awesome content such as:
Patreon Tier 1 Content
Access to all previously released maps
High resolution maps
Roll20 sized maps
Grid versions
Gridless versions
Several prop variants
Night variant
Patreon Tier 2 Content
Everything in Tier 1
Sunset variant
Line variant
Map tokens
PSD
Good gaming!