The adventurers have bested the guardians at the gates of the tomb. Now it's time to really test their mettle and see if they're worthy of the Pharaoh's riches.
PATREON TIER 1 CONTENT
PATREON TIER 2 CONTENT
FREE VERSION
Surrounded by faithful warriors, even in death, the Pharaoh is protected from intruders seeking to acquire their fortune.
Add to that the many magic traps ready to zap thieves to dust. And ancient spirits of those who were sacrificed in the name of the Pharaoh still roam these cursed halls.
Will our heroes be able to get to the magnificent (also cursed) treasure?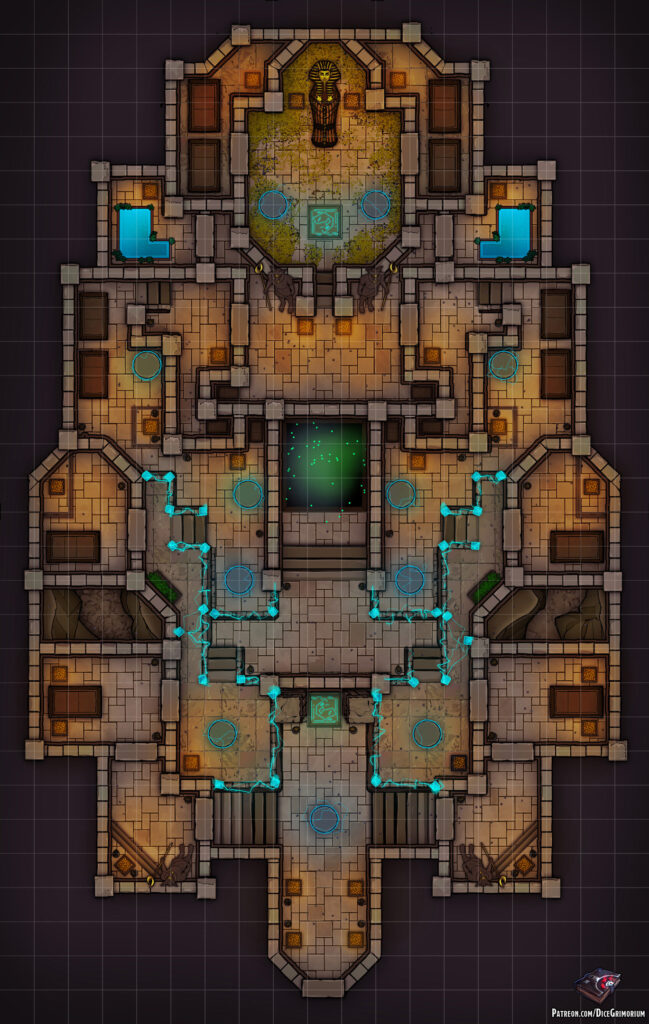 In addition to this free version if you pledge to my Patreon you can get more awesome content such as:
Patreon Tier 1 Content
Access to all previously released maps
High resolution maps
Roll20 sized maps
Grid versions
Gridless versions
Several prop variants
Night variants
Patreon Tier 2 Content
Everything in Tier 1
Sunset variants
Alternate color palettes
Line variant
Map tokens
PSD
Good Gaming!