Rime of the Frostmaiden is releasing soon. Really soon. And what better way to prepare for the new sourcebook than with a frosty landscape that you can use in preparation for the new adventure?
DOWNLOAD HERE
PATREON TIER 1 CONTENT
PATREON TIER 2 CONTENT
FREE VERSION
Sure to come in handy for those random encounters in the icy tundra of Icewind Dale, this map can be the perfect location for a really cool fight.
And even if you're not planning on running the module, I'm sure you can fit this battle map on any Winter setting of your choice.
The map is divided in two: the top part is mostly open, but with cover opportunities. And the bottom half has the elevated terrain.
On the bottom left there's a good spot to place a secret entrance to a cave if you so desire, giving your players a hook to go on a dungeon crawl.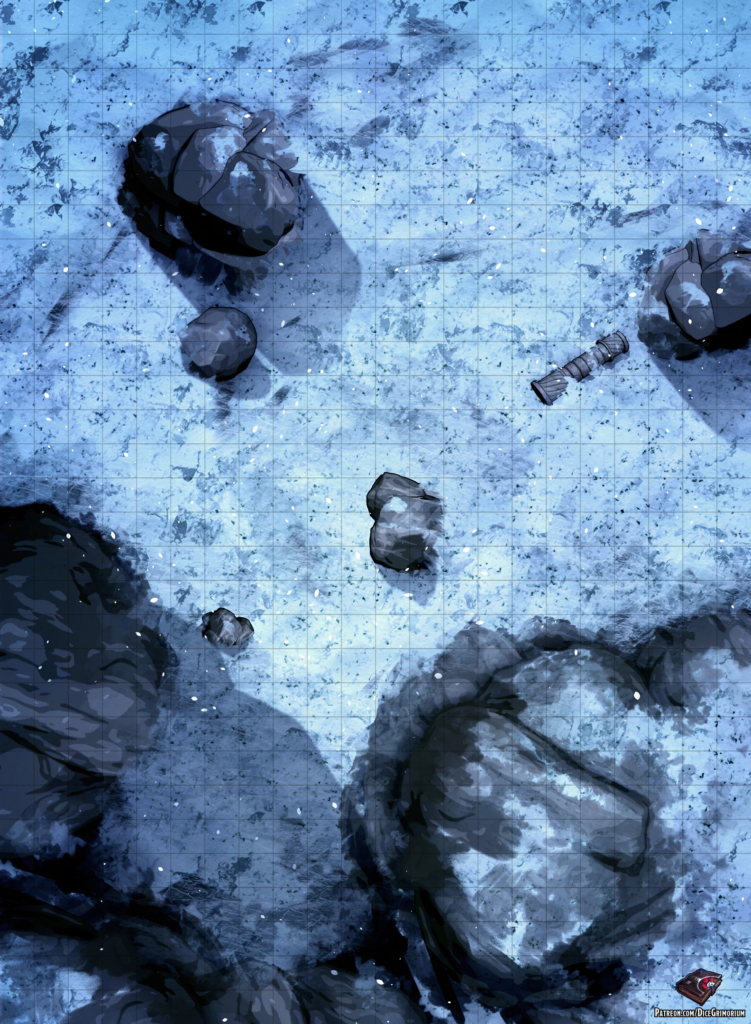 In addition to this free version if you pledge to my Patreon you can get more awesome content such as:
Patreon Tier 1 Content
Access to all previously released maps
High resolution maps
Roll20 sized maps
Grid versions
Gridless versions
Several prop variants
Night variant
Patreon Tier 2 Content
Everything in Tier 1
Sunset variant
Alternate color palettes
Line variant
Map tokens
PSD