The adventurers have descended into the dark crypts below the unholy cemetery. Inside they hope to find the undead lord, who has risen from his grave once more to terrorize the living.
PATREON TIER 1 CONTENT
PATREON TIER 2 CONTENT
FREE VERSION
Many rooms they'll have to search, and many undead enemies will they encounter in their path, but eventually they'll find the resting place of the powerful lich.
Can they put an end to this unholy menace, or will they be defeated by the forces from beyond the grave?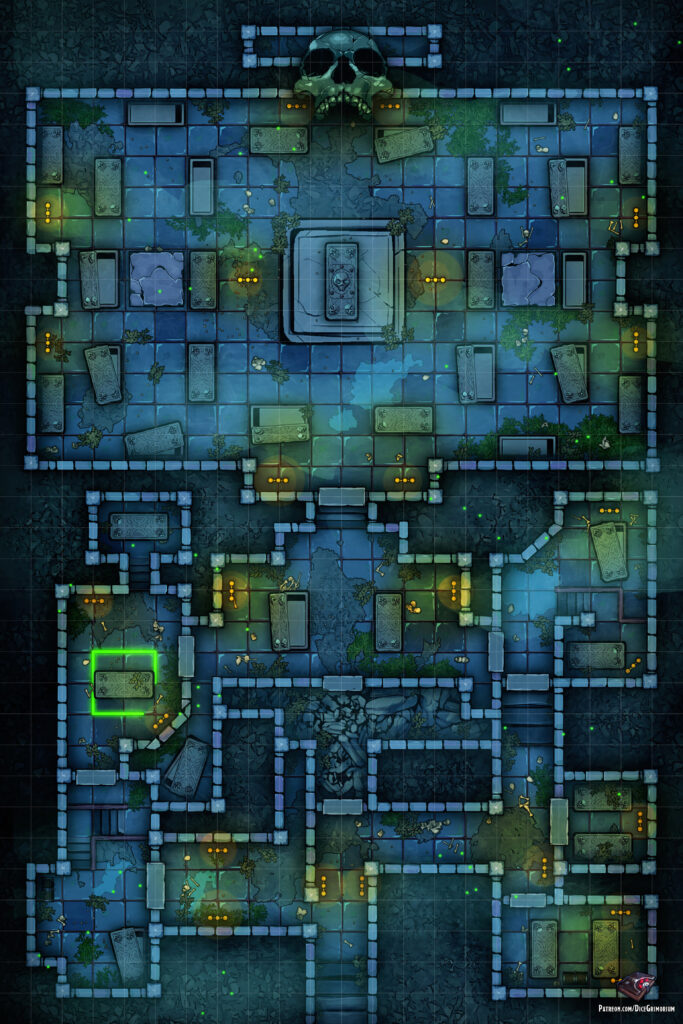 In addition to this free version if you pledge to my Patreon you can get more awesome content such as:
Patreon Tier 1 Content
Access to all previously released maps
High resolution maps
Roll20 sized maps
Grid versions
Gridless versions
Several prop variants
Night variants
Patreon Tier 2 Content
Everything in Tier 1
Sunset variants
Alternate color palettes
Line variant
Map tokens
PSD
Good Gaming!