The mining operation has been a success thus far and the evil overlord is using all the magic ore to further their vile plans of world domination.
DOWNLOAD HERE
PATREON TIER 1 CONTENT
PATREON TIER 2 CONTENT
FREE VERSION
A group of adventurers is  brave enough to go deep into the mines and disrupt the flow of ore. But first they must find a way to get inside.
The mine is well guarded and so the party of heroes will have to plan carefully if they don't want to bring attention to themselves. Or they could always attack everything in sight, that seems to work too.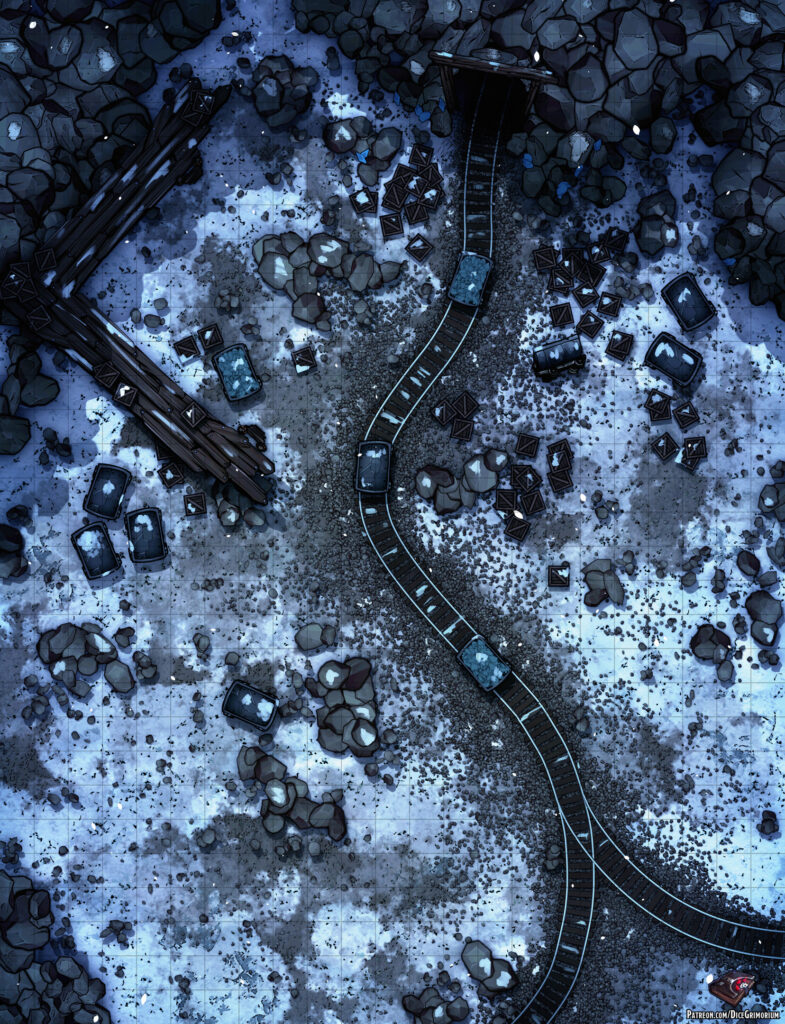 In addition to this free version if you pledge to my Patreon you can get more awesome content such as:
Patreon Tier 1 Content
Access to all previously released maps
High resolution maps
Roll20 sized maps
Grid versions
Gridless versions
Several prop variants
Night variant
Patreon Tier 2 Content
Everything in Tier 1
Sunset variant
Alternate color palettes
Line variant
Map tokens
PSD