This battle map will keep your players on their toes; The elevated part in this forest is a prime location to oversee the rest of the terrain.
DOWNLOAD HERE
PATREON TIER 1 CONTENT
PATREON TIER 2 CONTENT
FREE VERSION
The creatures who take this strategic place will surely have an advantage over those below.
But the ones who're down also have a nice opportunity to hide among all the trees and other vegetation, or even try to use the water to their advantage: Jaws-style!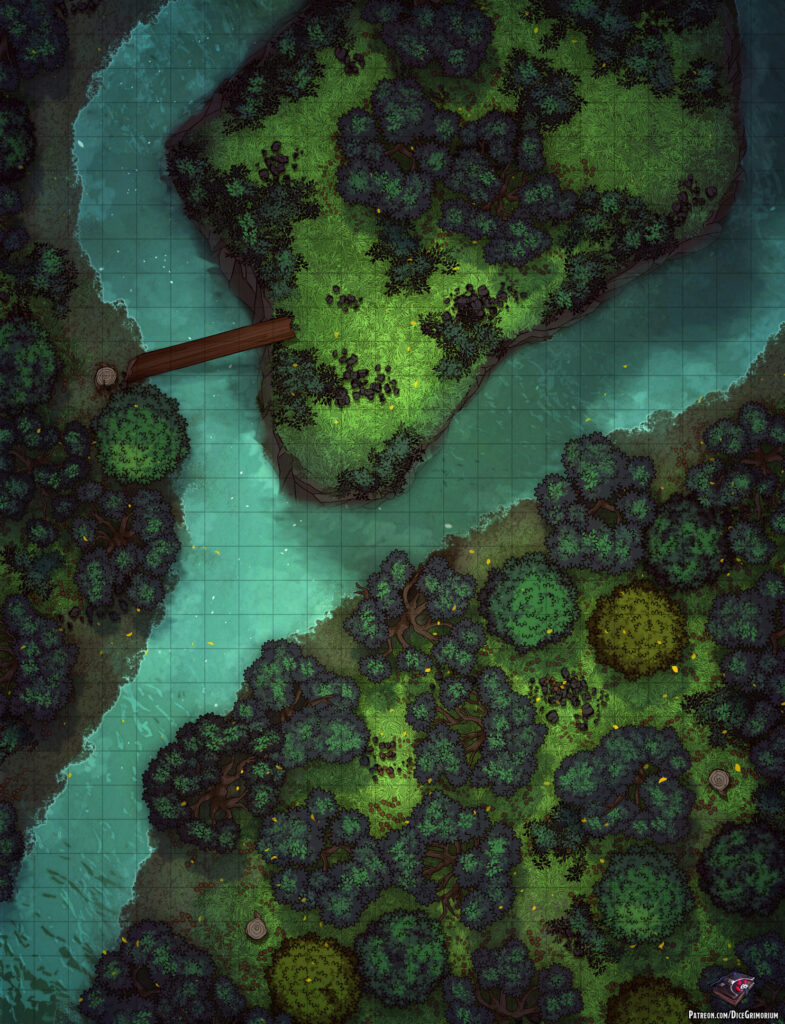 In addition to this free version if you pledge to my Patreon you can get more awesome content such as:
Patreon Tier 1 Content
Access to all previously released maps
High resolution maps
Roll20 sized maps
Grid versions
Gridless versions
Several prop variants
Night variant
Patreon Tier 2 Content
Everything in Tier 1
Sunset variant
Alternate color palettes
Line variant
Map tokens
PSD