On this snowy forest battle map your party can have a really cool time blasting their enemies away with the aid of clever positioning.
DOWNLOAD HERE
PATREON TIER 1 CONTENT
PATREON TIER 2 CONTENT
FREE VERSION
They can use the elevated terrain to their advantage and use the dense foliage so their enemies don't stand a chance!
The crossroads is a good place as any to rob some caravans too, should the adventurers be of the evil inclination.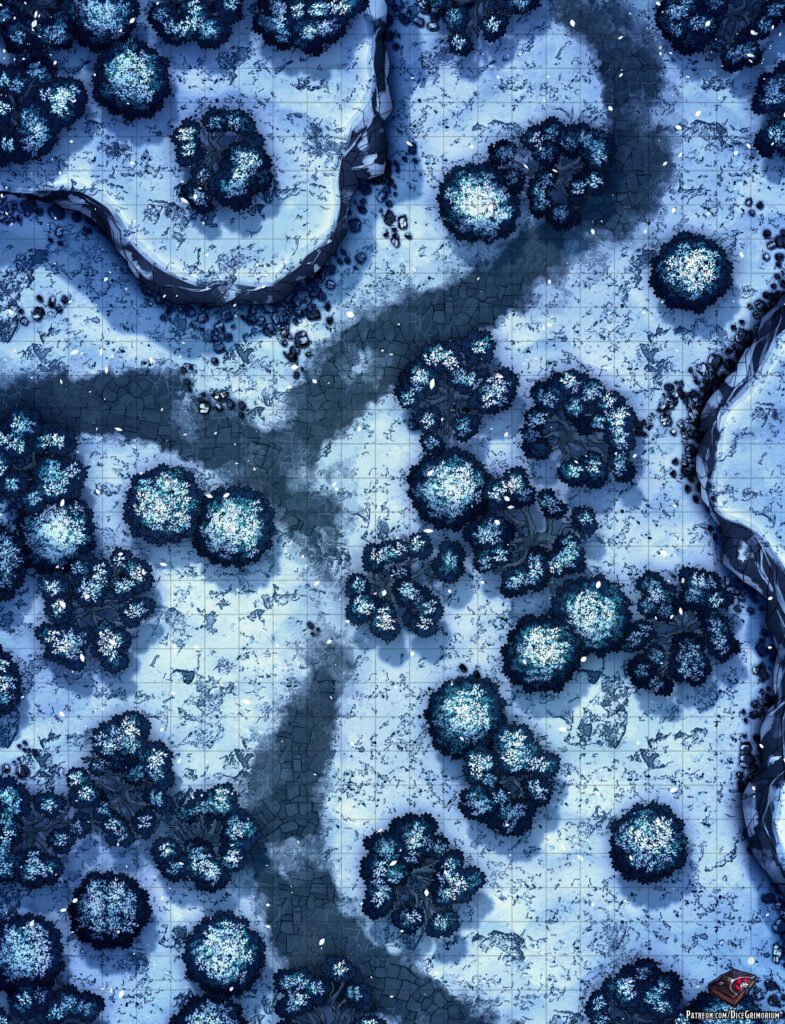 In addition to this free version if you pledge to my Patreon you can get more awesome content such as:
Patreon Tier 1 Content
Access to all previously released maps
High resolution maps
Roll20 sized maps
Grid versions
Gridless versions
Several prop variants
Night variant
Patreon Tier 2 Content
Everything in Tier 1
Sunset variant
Alternate color palettes
Line variant
Map tokens
PSD