I hope you're all having a wonderful time this season! It's free map time once more and I'd like to share with you this new cave battle map for your enjoyment.
DOWNLOAD HERE
PATREON CONTENT
FREE VERSION
Send your players deep underground to a cave full of glowing green crystals, precious resource for the latest Drow war machine. Have them explore the tunnels while battling dangerous enemies from the Underdark.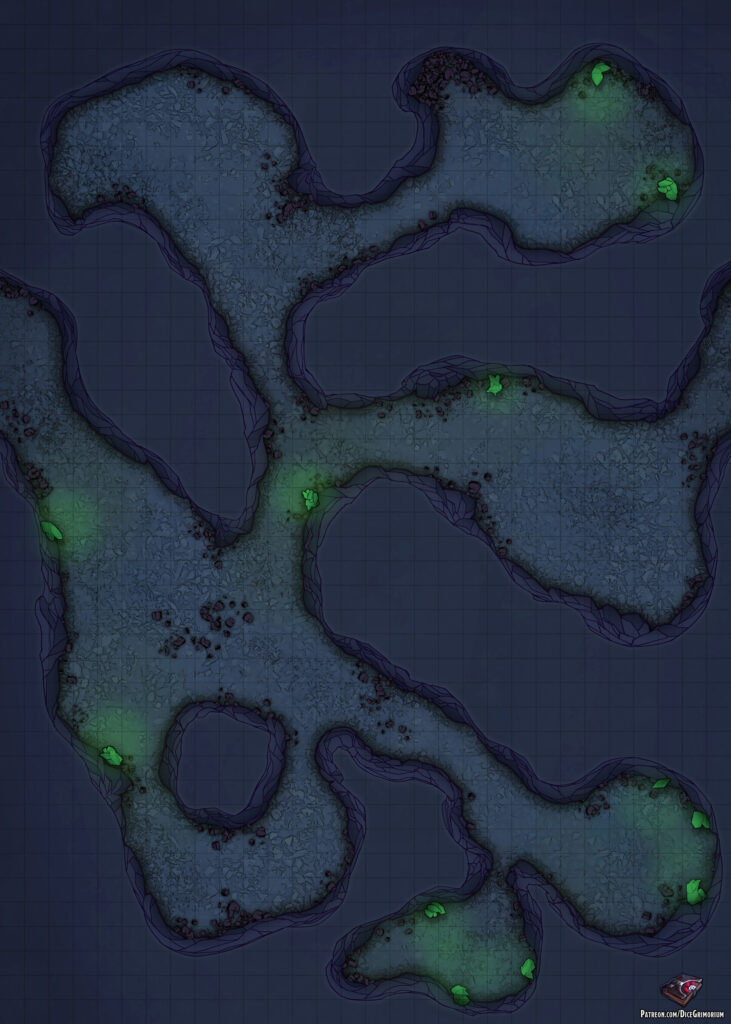 In addition to this free version if you pledge to my Patreon you can get more awesome content such as:
Access to all previously released maps
High resolution maps
Roll20 sized maps
Grid versions
Gridless versions
Several prop variants
Alternate color palettes
Good gaming!