I wanted to do another snowy map that would go well with the other one I drew a few weeks ago so here you go!
DOWNLOAD HERE
PATREON TIER 1 CONTENT
PATREON TIER 2 CONTENT
FREE VERSION
This time I added a path connecting North, East, and South.
Like with most of my maps I added a couple of raised terrain for more advantageous combat positions in the top left and bottom right portions of the map. Your players can access the top right elevation by walking, but they'd need to climb the bottom right cliff.
Snow isn't exactly the easiest surface to walk on, so remember it's up to the DM's discretion to treat it as difficult terrain and cut the character's movement by half.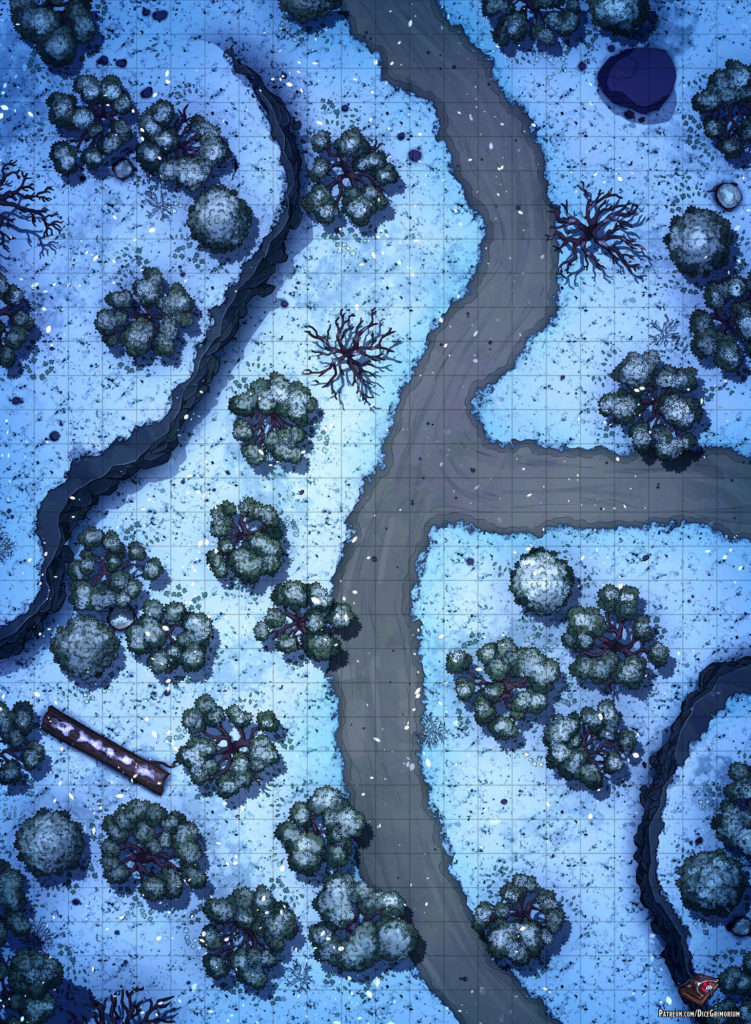 In addition to this free version if you pledge to my Patreon you can get more awesome content such as:
Patreon Tier 1 Content
Access to all previously released maps
High resolution maps
Roll20 sized maps
Grid versions
Gridless versions
Several prop variants
Night variant
Patreon Tier 2 Content
Everything in Tier 1
Sunset variant
Alternate color palettes
Line variant
Map tokens
PSD
Good gaming!