The map for this week is a rocky path that could be used when the party goes on to travel to a mountainous area or something similar.
DOWNLOAD HERE
PATREON TIER 1 CONTENT
PATREON TIER 2 CONTENT
FREE VERSION
I thought that the huge rock formation on the bottom left might be used as an environmental hazard to create a rock slide while in battle, so the party has a tougher time dealing with the enemies. There's also quite a bit of huge rocks scattered about the map for cover, so the party and their enemies have to be careful with their placement.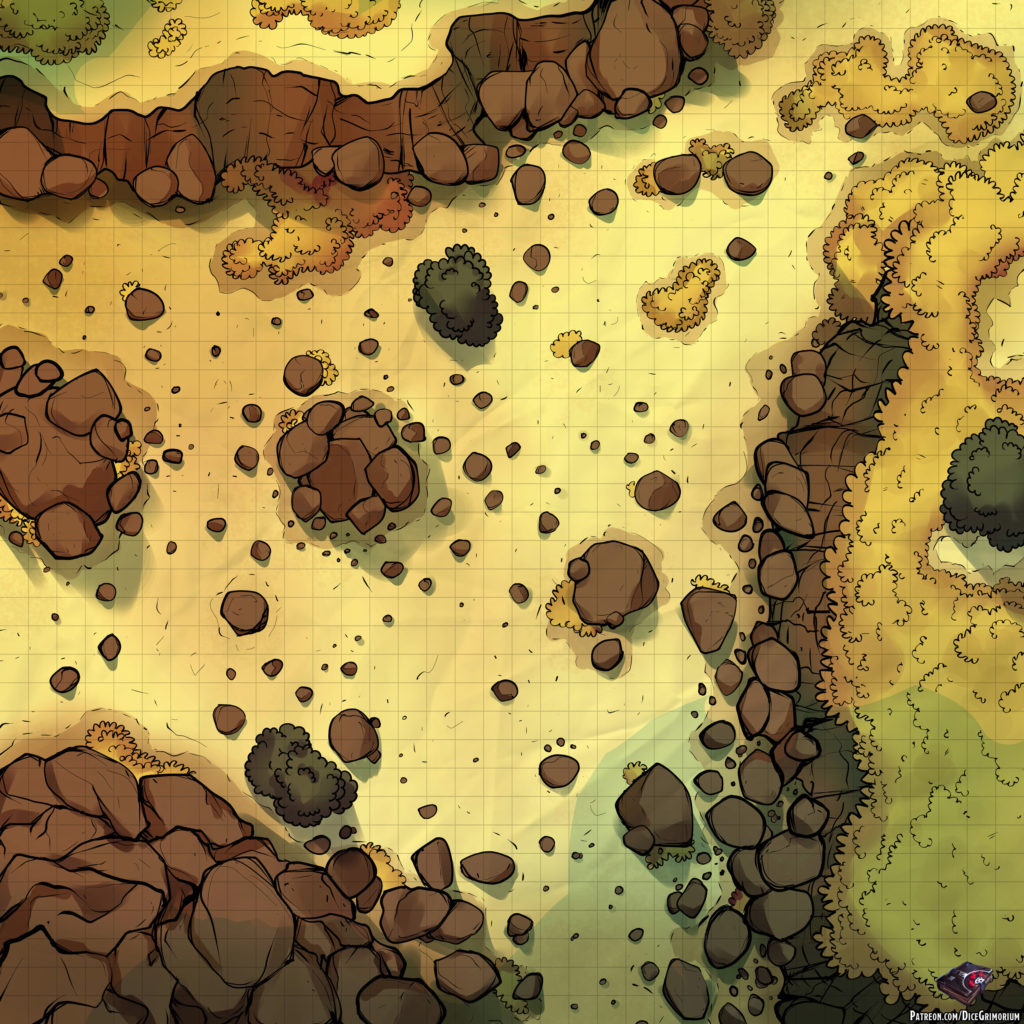 In addition to this free version if you pledge to my Patreon you can get more awesome content such as:
Patreon Tier 1 Content
Access to all previously released maps
High resolution maps
Roll20 sized maps
Grid versions
Gridless versions
Several prop variants
Night variant
Patreon Tier 2 Content
Everything in Tier 1
Sunset variant
Alternate color palettes
Line variant
Map tokens
PSD
Good gaming!