The party has almost reached the palace, where an old friend of theirs is being held captive. But before they can reach the front door, they'll have to cross the bridge that sits high above the freezing waters.
DOWNLOAD HERE
PATREON TIER 1 CONTENT
PATREON TIER 2 CONTENT
FREE VERSION
The lavishly decorated bridge, fit for the wealthiest of rulers, is lit by huge fires that may look very welcoming at first. But they could prove a very dangerous hazard should they fall above some unlucky adventurer.
All said and done, the guards are more than ready to take on any intruders. Do our heroes have what it takes to cross to the other side?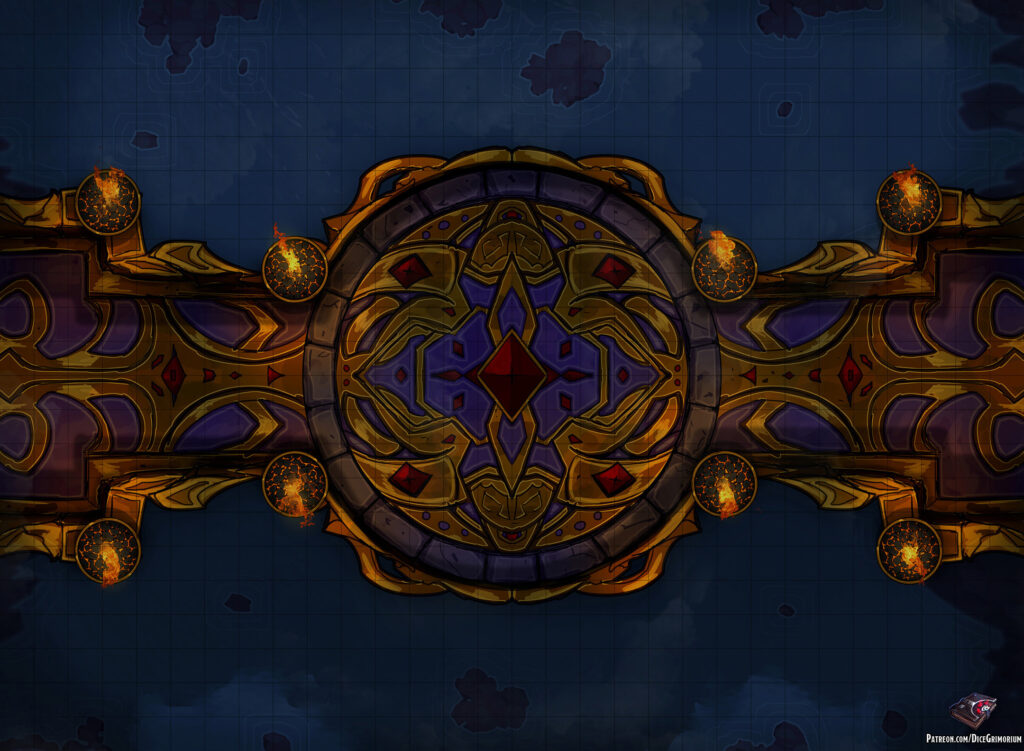 In addition to this free version if you pledge to my Patreon you can get more awesome content such as:
Patreon Tier 1 Content
Access to all previously released maps
High resolution maps
Roll20 sized maps
Grid versions
Gridless versions
Several prop variants
Night variants
Patreon Tier 2 Content
Everything in Tier 1
Sunset variants
Alternate color palettes
Line variant
Map tokens
PSD
Good Gaming!