I'm back with a new forest map, one which is more lush than my other ones. I made this particular map thinking about an ambush encounter.
DOWNLOAD HERE
PATREON TIER 1 CONTENT
PATREON TIER 2 CONTENT
FREE VERSION
I figured the party can ambushed by a group of stealthy elves who are protecting their land from intruders and are hiding on the trees.
However, the party can turn the tide of battle in their favor with good terrain control and the use of the numerous trees as cover.  Near the end of the encounter, the elves might realize that the group are not their real enemies and inform them of a more sinister threat lurking nearby.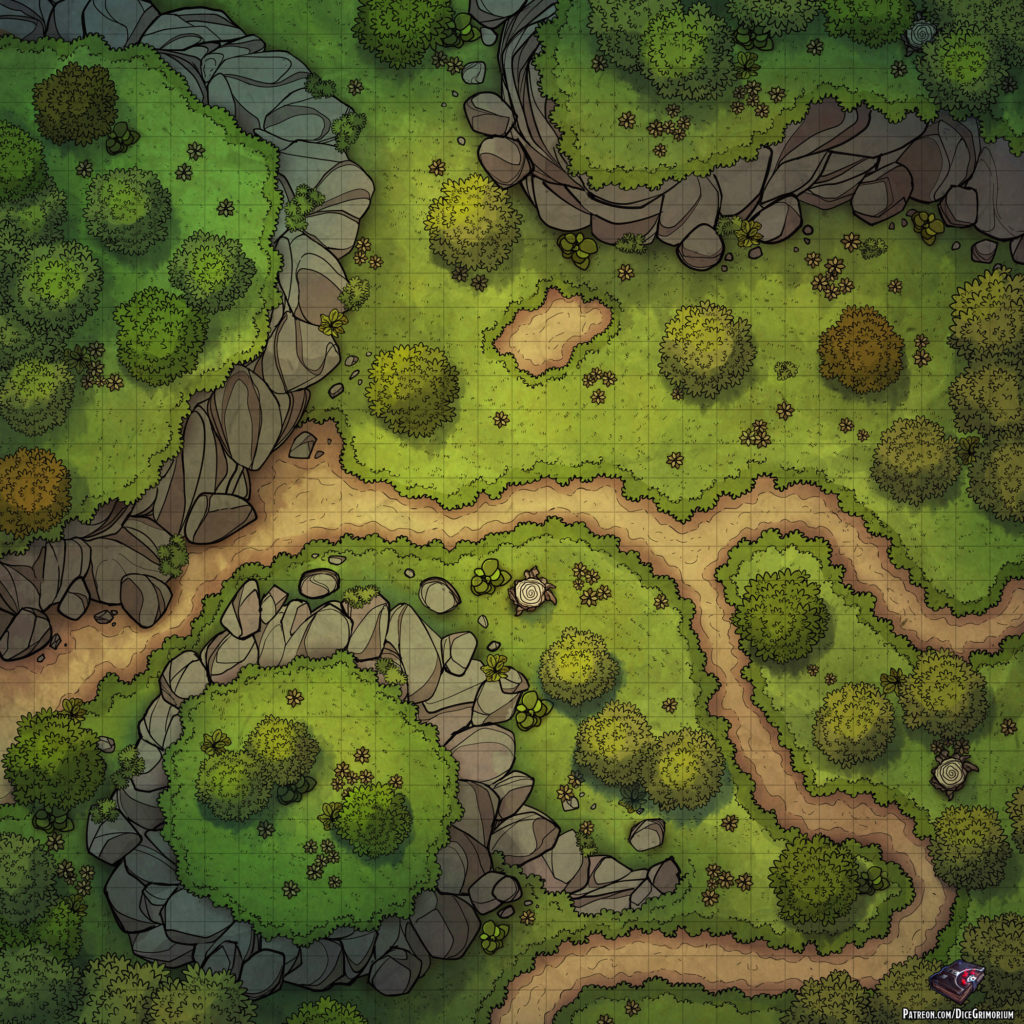 In addition to this free version if you pledge to my Patreon you can get more awesome content such as:
Patreon Tier 1 Content
Access to all previously released maps
High resolution maps
Roll20 sized maps
Grid versions
Gridless versions
Several prop variants
Night variant
Patreon Tier 2 Content
Everything in Tier 1
Sunset variant
Alternate color palettes
Line variant
Map tokens
PSD
Good gaming!