This week I've created a new battle map featuring a bridge as it's main element. This one however, is one of those frail-looking I'm-about-to-fall-by-the-side hanging bridges. Just perfect for throwing those annoying Player Characters by the cliff-side.
DOWNLOAD HERE
PATREON TIER 1 CONTENT
PATREON TIER 2 CONTENT
FREE VERSION
The map is divided into three main areas (four if you're taking the water into account). The forest area has a few trees and large rocks to use as cover or hide about. The creatures that choose to stay here are mostly safe from environmental harm, but they could still be pushed around by some spells or abilities if not careful.
The most fun area is going to be the hanging bridge though. As we all know if something can go wrong in a session, it'll probably go wrong. So do make sure to try to make it fall, burn it or anything else that makes your players panic. Fun times for everyone involved!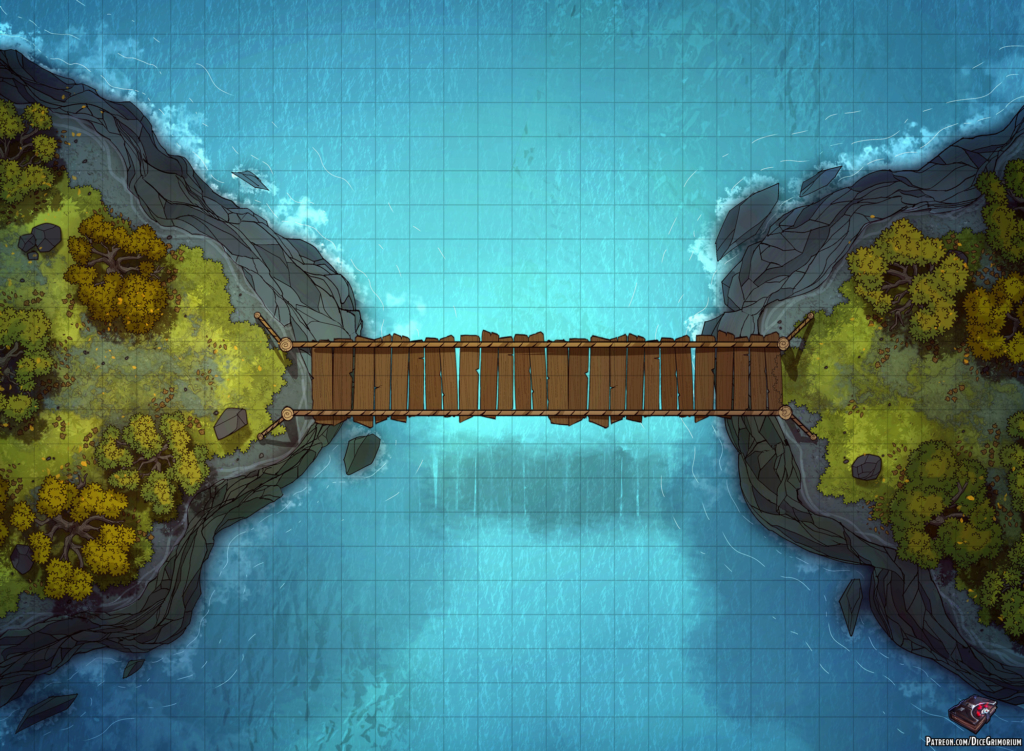 In addition to this free version if you pledge to my Patreon you can get more awesome content such as:
Patreon Tier 1 Content
Access to all previously released maps
High resolution maps
Roll20 sized maps
Grid versions
Gridless versions
Several prop variants
Night variant
Patreon Tier 2 Content
Everything in Tier 1
Sunset variant
Alternate color palettes
Line variant
Map tokens
PSD
Good gaming!