For this very first D&D battle map I painted a very cozy-looking fisherman's shack in a forest area. The idea with this map was to have two entrances to the shack, one by the front and another by the back. The interesting part about the back entrance I figured, was that it would have a balcony. And to reach said balcony the players would have to climb the rocks that surround it.
DOWNLOAD HERE
PATREON TIER 1 CONTENT
PATREON TIER 2 CONTENT
FREE VERSION
Why would the players want to use the back door? I thought that just maybe the fisherman who owns the place isn't what he seems and in reality he's an evil wizard who is terrorizing the nearby town.
I also added an island which has some sort of altar. The players would have to cross the river to discover what goes on at night on that seemingly solitary place.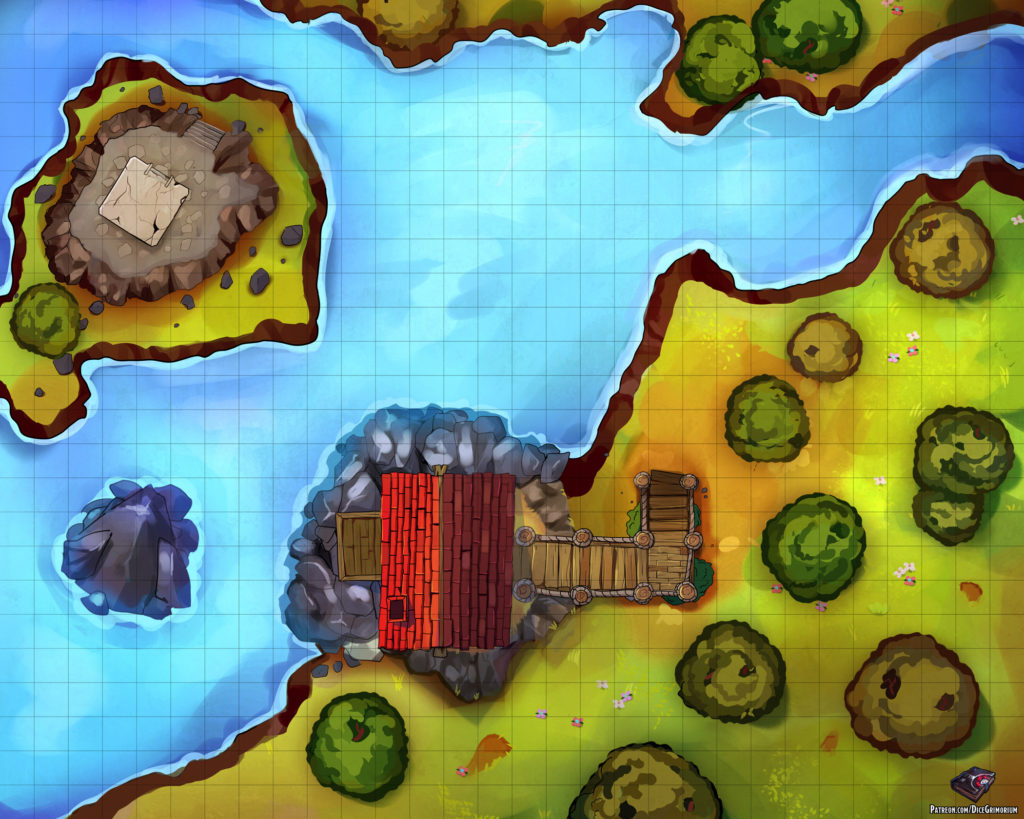 In addition to this free version if you pledge to my Patreon you can get more awesome content such as:
Patreon Tier 1 Content
Access to all previously released maps
High resolution maps
Roll20 sized maps
Grid versions
Gridless versions
Night variant
Alternate roofless variant
Patreon Tier 2 Content
Everything in Tier 1
Sunset variant
Line variant
Map tokens
PSD
I hope you all enjoy this first D&D map, good gaming!