There's been talk of strange happenings in a land not so far from here. It is said that the lush forests that once made the landscape vibrant have vanished. In it's place a deserted environment is seen from miles.
PATREON TIER 1 CONTENT
PATREON TIER 2 CONTENT
FREE VERSION
Nobody knows what exactly caused such phenomenon, but powerful magic is suspected. Perhaps a kind of magic that dries up the life of the Earth around it, consuming it until nothing but a barren land is left.
The heroes go to investigate the matter, and they discover that the rumors are true. What will they find in this new wasteland?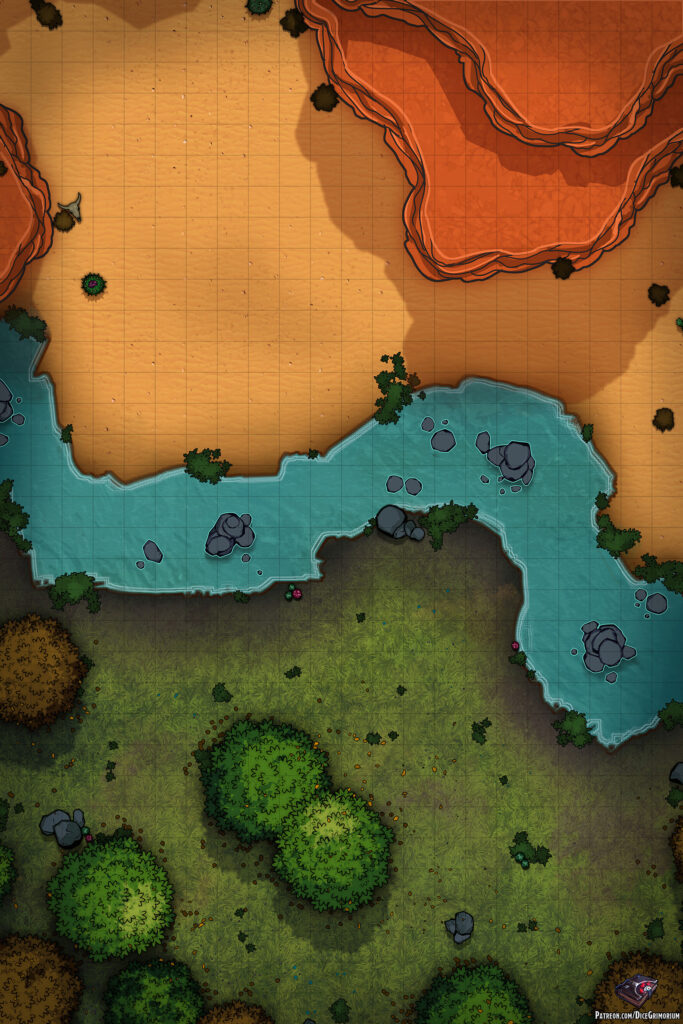 In addition to this free version if you pledge to my Patreon you can get more awesome content such as:
Patreon Tier 1 Content
Access to all previously released maps
High resolution maps
Roll20 sized maps
Grid versions
Gridless versions
Several prop variants
Night variants
Patreon Tier 2 Content
Everything in Tier 1
Sunset variants
Alternate color palettes
Line variant
Map tokens
PSD
Good Gaming!