There has been many reported robberies in the countryside, a group of bandits has been stealing all sorts of goods from wagons, travelers and everyone who is unfortunate enough to go through those dangerous roads outside the city.
PATREON TIER 1 CONTENT
PATREON TIER 2 CONTENT
FREE VERSION
And through a series of events that shall not be discussed here, the traveling party of heroes has learned of the location where the bandits have made their hideout.
Inside a cave, abandoned for years, there's a building with rotten floorboards and a foul stench of mold. Nobody remembers its original purpose, but now it serves as a place where the aforementioned bandits store their stolen goods, come to rest and otherwise have a good time amongst themselves.
But can the heroes disrupt their comfortable life of stealing?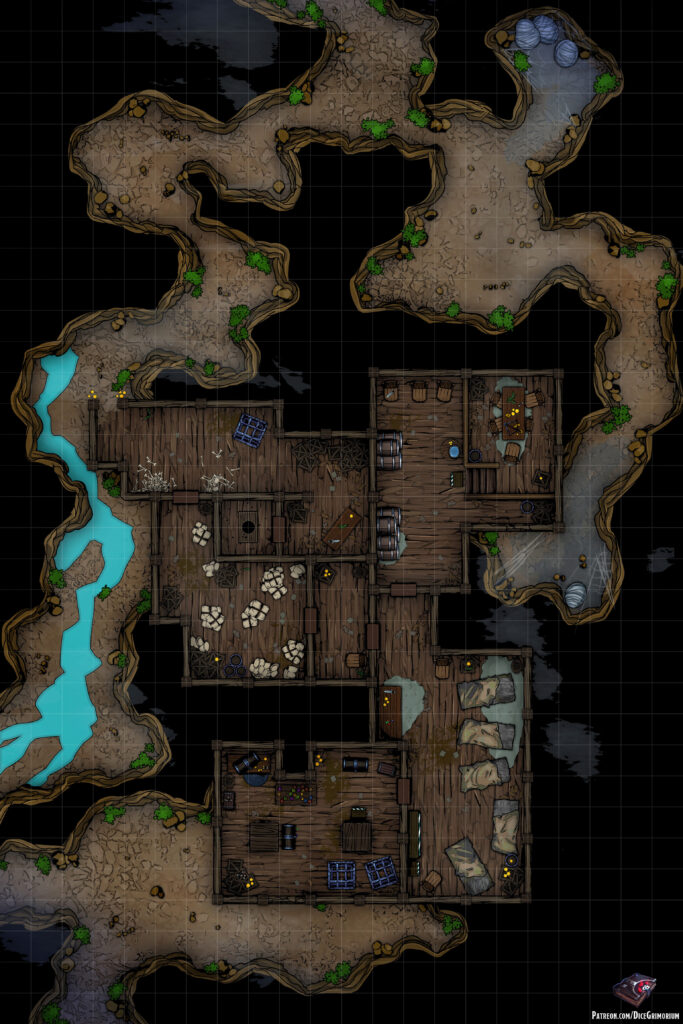 In addition to this free version if you pledge to my Patreon you can get more awesome content such as:
Patreon Tier 1 Content
Access to all previously released maps
High resolution maps
Roll20 sized maps
Grid versions
Gridless versions
Several prop variants
Night variants
Patreon Tier 2 Content
Everything in Tier 1
Sunset variants
Alternate color palettes
Line variant
Map tokens
PSD
Good Gaming!