There's a new Winter map coming your way! Deep inside the snowy forest your party find themselves in an area that prominently features a small tableland.
DOWNLOAD HERE
PATREON TIER 1 CONTENT
PATREON TIER 2 CONTENT
FREE VERSION
Here they'll have to try and keep the advantage above their enemies by maintaining control of the aforementioned land formation.
Before they can do that, though, they'll have to first defeat the enemies that have already managed to climb up to the top. A risky endeavor to be sure, but one that's sure to pay off in the heat of battle.
As you can see, I designed this map to be something akin to a "King of the Hill" battle type (or King of the Tableland if you so prefer). The high ground (it's over, Anakin!) is big enough for all party members, and the surrounding forest area isn't very dense, giving a clear advantage to whoever controls it.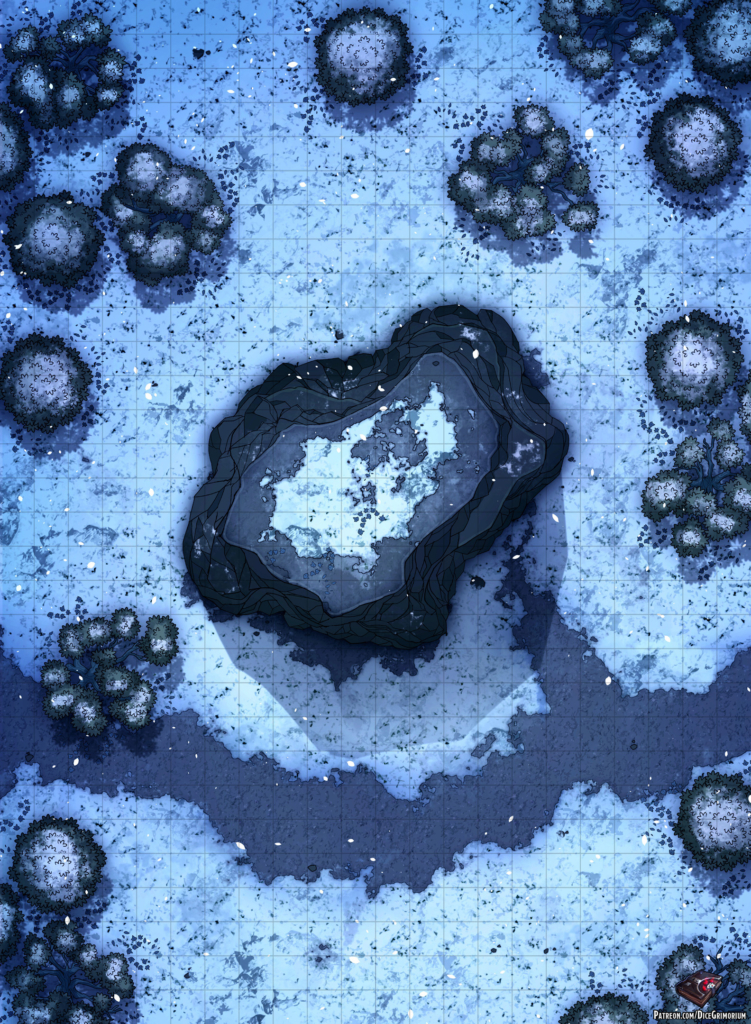 In addition to this free version if you pledge to my Patreon you can get more awesome content such as:
Patreon Tier 1 Content
Access to all previously released maps
High resolution maps
Roll20 sized maps
Grid versions
Gridless versions
Several prop variants
Night variant
Patreon Tier 2 Content
Everything in Tier 1
Sunset variant
Alternate color palettes
Line variant
Map tokens
PSD
Good gaming!