After following the river, escaping from the bandits that proved to be too much for them this time, the party arrives to a place where they find themselves surrounded by rocky cliffs on both their flanks.
DOWNLOAD HERE
PATREON TIER 1 CONTENT
PATREON TIER 2 CONTENT
FREE VERSION
The chase was hard and tiring, but now they have time on their side.
The group decides to spring a trap for the chasing bandits, for they'll surely track them here. Armed with the advantage that the terrain provides, the party waits for the right moment to surprise their pursuers and turn an unfortunate situation in something more favorable.
They better be careful though, for someone else might be waiting for the on the trees found on the top.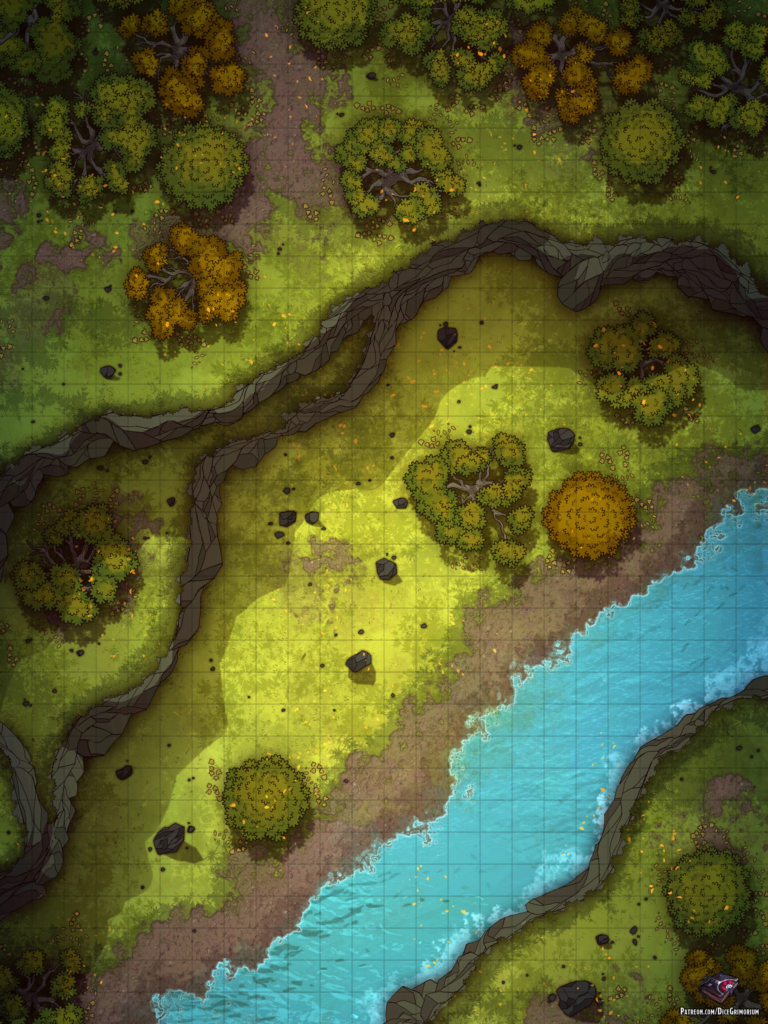 In addition to this free version if you pledge to my Patreon you can get more awesome content such as:
Patreon Tier 1 Content
Access to all previously released maps
High resolution maps
Roll20 sized maps
Grid versions
Gridless versions
Several prop variants
Night variant
Patreon Tier 2 Content
Everything in Tier 1
Sunset variant
Alternate color palettes
Line variant
Map tokens
PSD
Good gaming!