The party has wandered off through the thick forest. Finding themselves lost they decide to scout ahead.
DOWNLOAD HERE
PATREON TIER 1 CONTENT
PATREON TIER 2 CONTENT
FREE VERSION
But the dice are not kind to them, and the dense forest makes the task more difficult.
The party are found out by some goblins that were hunting in the woods. Battle ensues and the heroes will have to make the most of the terrain during the fight or be overwhelmed by the goblin hunting party.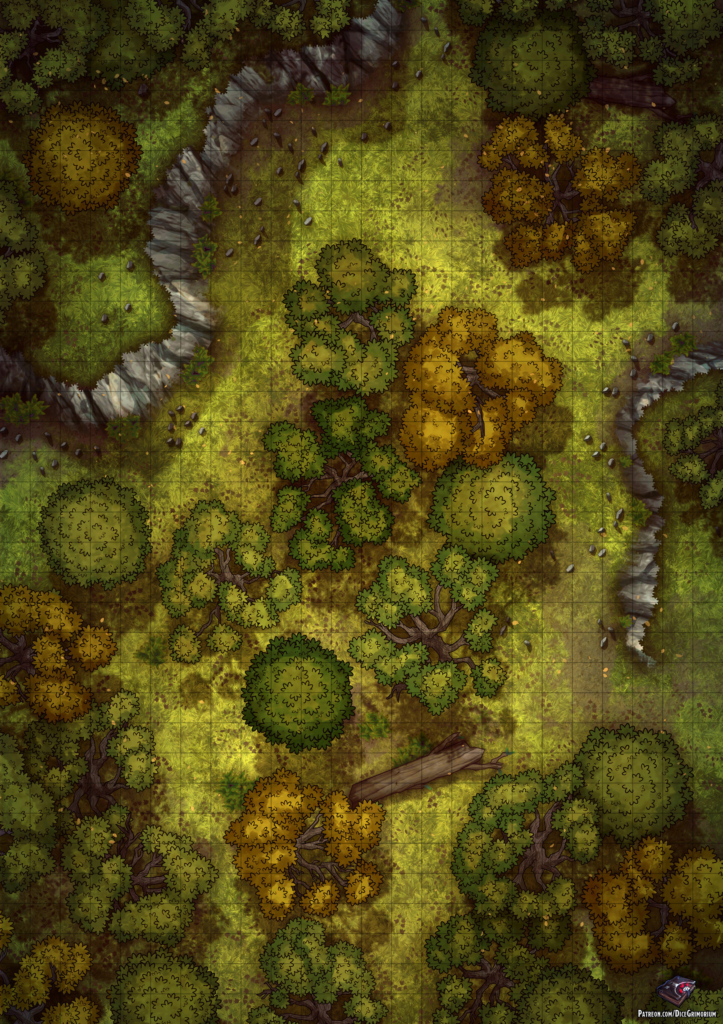 In addition to this free version if you pledge to my Patreon you can get more awesome content such as:
Patreon Tier 1 Content
Access to all previously released maps
High resolution maps
Roll20 sized maps
Grid versions
Gridless versions
Several prop variants
Night variant
Patreon Tier 2 Content
Everything in Tier 1
Sunset variant
Alternate color palettes
Line variant
Map tokens
PSD