After many trials and tribulations the group of heroes have finally reached their final destination: the place where piles and piles of gold await.
DOWNLOAD HERE
PATREON TIER 1 CONTENT
PATREON TIER 2 CONTENT
FREE VERSION
The place where chests the size of wagons filled with precious gems lay just for the taking.
But there's a catch. Of course there's always a catch. And this time the catch is that the gold they seek is the hoard of a great dragon.
The adventurers might want to take advantage of the rocky formations to hide from the mighty beast. They might even try to hide in the piles of gold. But a dragon is a dragon and this is its home and I'm pretty sure the dragon won't fall for that. Will they be successful in reclaiming the stolen gold? Or will they perish, just another set of bones to add to the pile?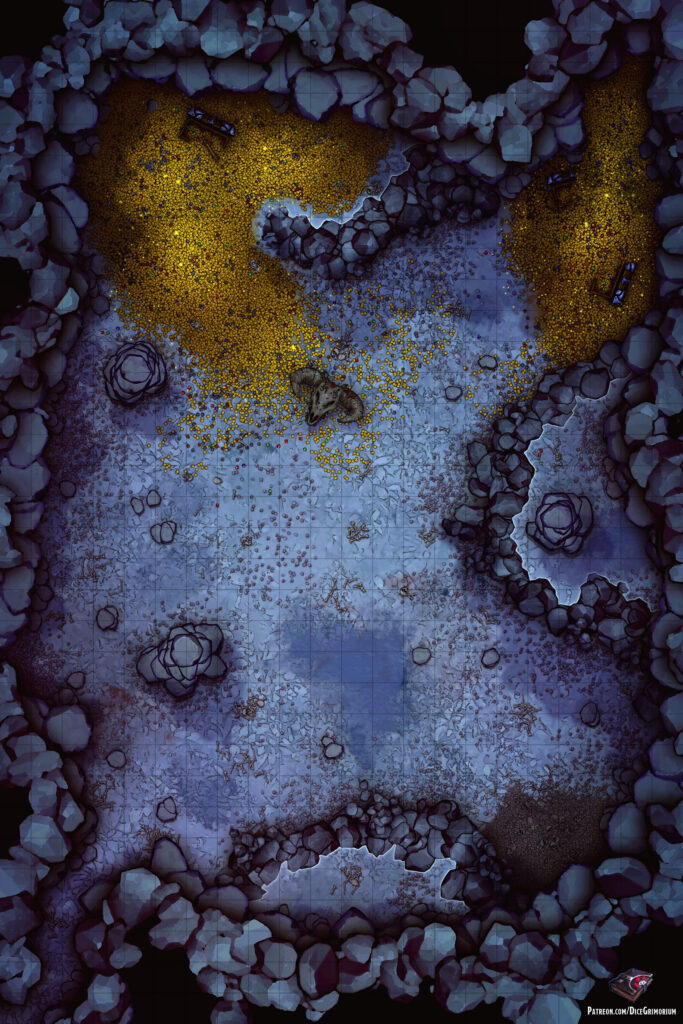 In addition to this free version if you pledge to my Patreon you can get more awesome content such as:
Patreon Tier 1 Content
Access to all previously released maps
High resolution maps
Roll20 sized maps
Grid versions
Gridless versions
Several prop variants
Night variants
Patreon Tier 2 Content
Everything in Tier 1
Sunset variants
Alternate color palettes
Line variant
Map tokens
PSD