After following the main road without incident for a while, the group find themselves blocked by a fallen tree trunk.
DOWNLOAD HERE
PATREON TIER 1 CONTENT
PATREON TIER 2 CONTENT
FREE VERSION
The obstacle coupled with the freezing wind distracts them enough to be ambushed by vicious highwaymen who are taking advantage of the fallen tree to rob travelers blind.
The adventurers go forth into battle, but they find themselves at a disadvantage. The bandits have already surrounded them and have taken advantage of the high ground. Now the party will have to think their positioning carefully or be overwhelmed in the fight.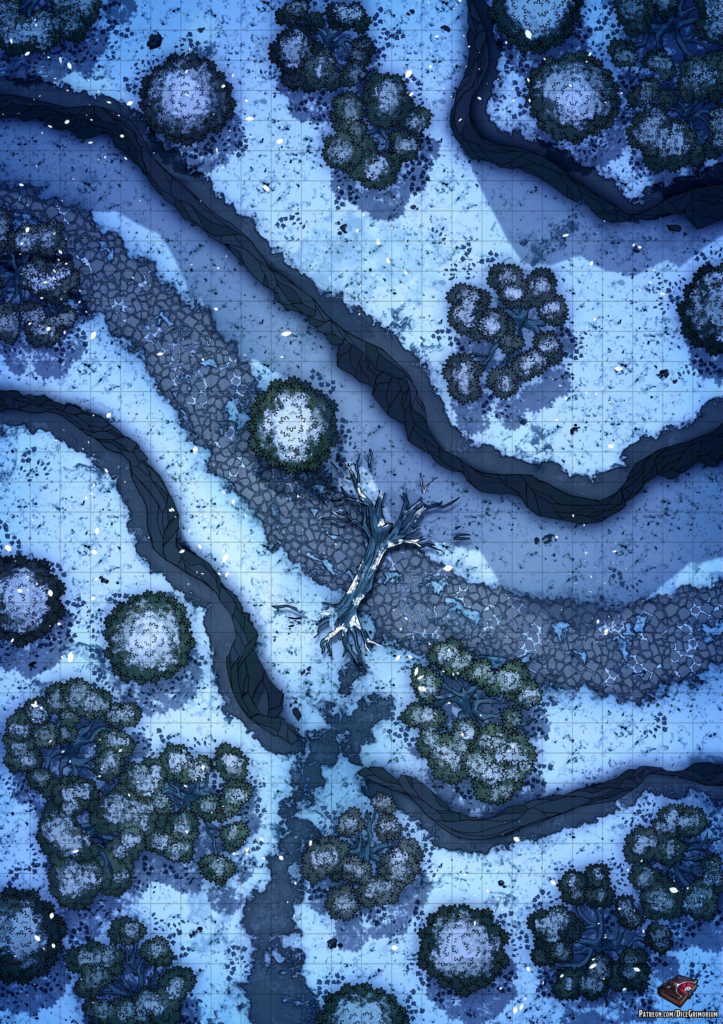 In addition to this free version if you pledge to my Patreon you can get more awesome content such as:
Patreon Tier 1 Content
Access to all previously released maps
High resolution maps
Roll20 sized maps
Grid versions
Gridless versions
Several prop variants
Night variant
Patreon Tier 2 Content
Everything in Tier 1
Sunset variant
Alternate color palettes
Line variant
Map tokens
PSD