For a few months I've been drawing a free map for all my patrons, here's the one I did last April.
This one is something a little different and like the last free map it centers around hiding behind and climbing on top of rocks. Pretty big rocks.
DOWNLOAD HERE
PATREON CONTENT
FREE VERSION
Your players and the monsters they encounter will have to take advantage of the verticality offered by the boulders located all over the map to stay on top of the battle. Be sure to keep track of line of sight as well, for there are many places to hide.
The boulders piled up on the top right corner of the map look like a good place to hide some monsters for example. Phase spiders, anyone?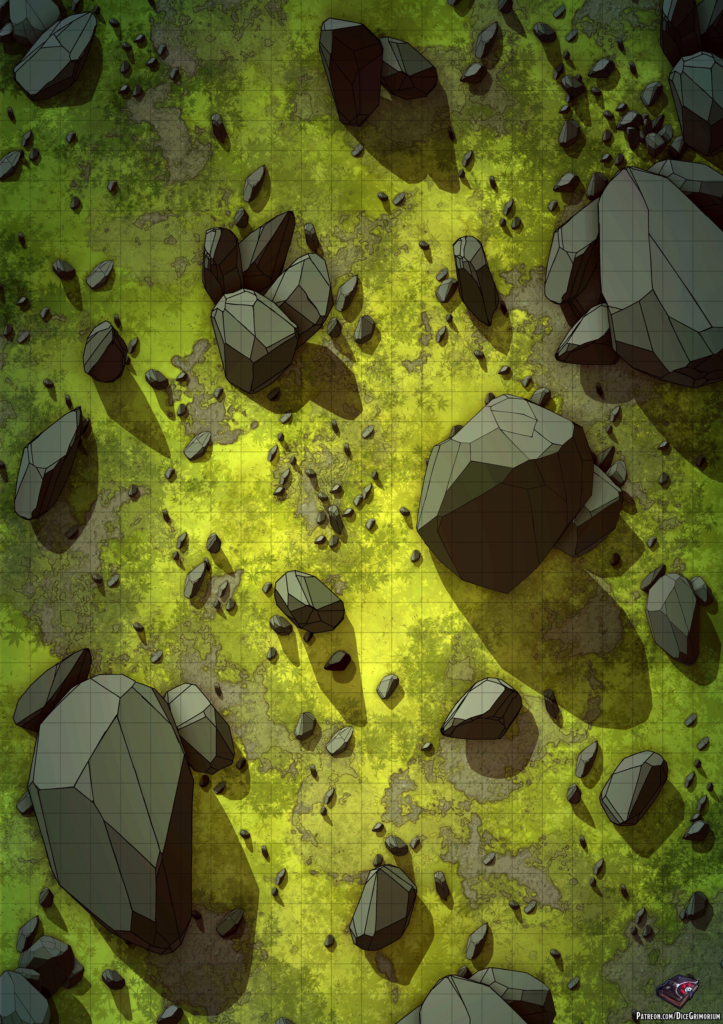 In addition to this free version if you pledge to my Patreon you can get more awesome content such as:
Patreon Tier 1 Content
Access to all previously released maps
High resolution maps
Roll20 sized maps
Grid versions
Gridless versions
Several prop variants
Night variant
Patreon Tier 2 Content
Everything in Tier 1
Sunset variant
Line variant
Map tokens
PSD
Good gaming!